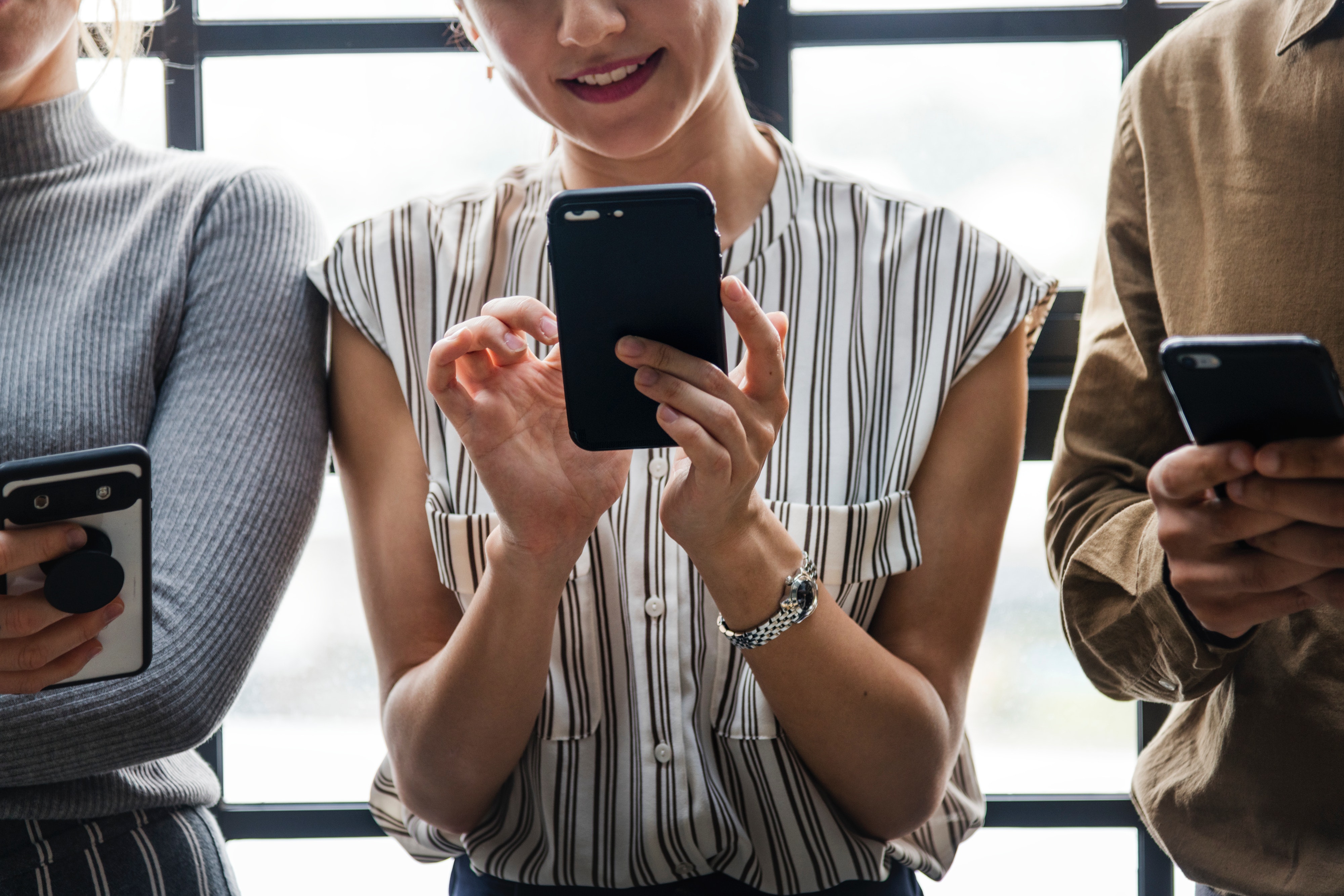 Digital Banking

Digital banking has moved beyond providing basic online and mobile access to your accounts. Digital banking now encompasses the idea of delivering even more banking services over the internet to enhance your traditional banking experience. Imagine, being able to utilize your Digital Sales Office like your favorite local sales office, all without leaving your house.
Brick and mortar banks have traditionally been the starting point for customers to establish a banking relationship. This relationship relies heavily on face-to-face contact while transactions are conducted in view of the customer and manually processed. Digital banking complements face-to-face interactions with the convenience of a seamless digital experience.
Digital banking allows customers to access account balances, open checking and savings accounts, certificates of deposit, upload deposits, and transfer funds. It doesn't matter if you live just down the street or across the country. Digital Banking brings a new level of convenience.
Bank Independent has kept the pace of digital banking demands with the launch of our Digital Sales Office. The Digital Sales Office provides many of the expected services provided from a traditional Bank Independent Sales Office. And true to our values of providing excellent customer service, the Digital Sales Office is staffed with dedicated representatives to assist you from 8:00 a.m. to 8:00 p.m. CST Monday through Saturday.
Mobile Purchases
It is estimated that 77% of Americans own smartphones. Consumers are increasingly using their mobile phones to make online purchases. Among smartphone owners, these consumers are also increasingly looking for mobile payment options.
Maintaining a Digital Wallet is a solution many consumers turn to for mobile convenience. A Digital Wallet is achieved by downloading a mobile payment app to your phone such as Apple Pay, Samsung Pay, or Android Pay to manage mobile payments. Users enter their debit or credit card information as the preferred method of payment. Then they can use their mobile phones at points of payment and keep their debit or credit card securely tucked away.
Bank Independent debit and credit cards are compatible with all three payment platforms.
Download the app that works for you.
Add your debit or credit card to the payment app.
And enjoy the benefits of a cardless checkout.
Online Shopping with Card on File
Alternately, consumers enjoy the control of browsing and shopping online. The face of commerce is constantly changing. It used to be that customers were limited to stopping into traditional stores and browsing around before making a purchase. Today, customers can reach service providers whenever and wherever they want thanks to mobile and online interactions. It's a great time to be a consumer.
When it comes to favorite eCommerce sites, consumers expect speed and efficiency in the checkout line. This is where Card on File comes in handy. Card on File allows you to store your debit or credit card information directly with the merchant. The next time you log in to make a purchase, your payment information will already available.
So, where can you use your card on file? Your options are as endless as your online and mobile transactions:
Shopping – Keep your card on file with online vendors and browse, shop and pay from one central account.
Entertainment – Stream from powerhouse entertainment sites and get billed directly for access to entertainment libraries
Utilities – Never miss a payment by having your debit or credit card directly billed.
Bank Independent offers a service which makes keeping your preferred debit card on file information up-to-date through Mastercard's Automatic Billing Update (ABU). Participating merchants will now automatically update your debit card information when it changes due to an expired card, a card that's reissued after being lost or stolen, or anytime the card is replaced.
Hands-Free Banking
Innovators have enjoyed digital convenience across their lifestyles. Perhaps one of the most obvious advances have come through voice-to-voice interactions with digital assistants. Voice assistants such as Siri, Alexa and Google Home have created a hands-free option for curating information at the prompt of a verbal command.
Voice activated banking is a natural advance of this trend. Conversational banking allows account holders access to their balances and transactions by simple voice request. And although voice banking may seem a novel idea, it can also be very useful and convenient. As the technology for voice-to-voice interactions grow, so will the possibilities.
Bank Independent developed an Alexa Skill specifically to meet the demands from our own innovative customers. Use our Alexa Skill to find the balance of your checking account, which Sales Office locations are open, when your CD matures, which check cleared and much more. It's easy to get started with the Bank Independent skill for Alexa. All you need is an Amazon account, an Amazon Alexa/Echo device connected to WiFi, and at least one Bank Independent account number. Next:
Call Bank Independent Customer Service at (256) 386-5000 or (877) 865-5050 to request an Alexa PIN (Personal Identification Number). If you already have a PIN for our Independent Express telephone banking system, you're all set! Please note: This PIN is NOT your debit card PIN.
Search for the skill "Bank Independent" in the Amazon Alexa app and click "Enable."
Complete the "Account Linking" process in the skill following the directions on the screen.
Get started by saying, "Alexa, open Bank Independent!"
Digital Banking Security
All of the technological advances have also come with advances in security. It is important for consumers to stay on top of potential debit or credit card fraud. Bank Independent would like to recommend BI Card Guardian text alerts. This complimentary service alerts you when your Bank Independent Debit Card shows:
International purchases
Most purchases at gas stations
Transactions greater than $100
Five or more purchases in a rolling 24-hour period
"Card not present" transactions (like online purchases)
Your card is declined
If you think the transaction is fraudulent, just reply to the BI Card text within 12 hours using the custom code you'll see in the message. Our fraud team will start investigating immediately, and your card will be blocked from future use. If you authorized the transaction, no response is required.