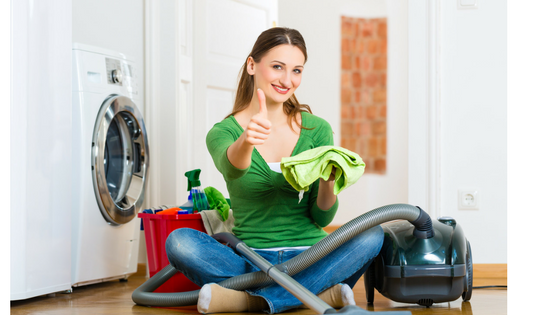 As we celebrate the spring season by cleaning, sorting and tidying up around the house, why not add financial organization to your spring cleaning to-do list?
We recommend these six quick tips to help you organize your financial house:
Review your budget. A lot can change in a year. If you've been promoted, had a child, or become a new homeowner or renter, be sure to update your budget. Determine what expenses demand the most money and identify areas where you can realistically cut back. Develop a strategy for spending and saving – and stick to it. We have lots of options for savings accounts!
Evaluate and pay down debt. Take a look at how much you owe and what you are paying in interest. Begin paying off existing debt, whether that's by chipping away at loans with the highest interest rates or eliminating smaller debt first.
Set up automatic bill pay. By signing up for automatic bill pay, you'll never have to worry about a missed payment impacting your credit score. You can set it so that money is withdrawn from your checking account on the same day each month. Bank Independent's Bill Pay service allows you to set up an automated payments schedule, or if you prefer, visit your vendor's website and provide your Bank Independent Debit Card as your default option for recurring payments.
Sign up for e-statements, paperless billing and text alerts. Converting to paperless billing will help keep your house—physical and financial—more clean and organized, and will help protect you from fraud. Opting in for eStatements also can save you an additional service charge on certain Bank Independent checking accounts...plus, they're eco-friendly!
Check your credit report. Every year, you are guaranteed one free credit report from each of the three credit bureaus through the government website www.annualcreditreport.com. Take advantage of these free reports and check them for any possible errors. Mistakes can drag down your score and prevent you from getting a loan, or cause you to pay a higher than necessary interest rate.
Manage your money on the go. Utilize Bank Independent's Mobile Banking app to check your balance, pay your bills, transfer funds, deposit a check and send money to friends from wherever you are.
Your Bank Independent Relationship Banker can help you get your financial house in order, too! Just stop by any Bank Independent sales office at your convenience to discuss personalized plans for your individual financial situation.