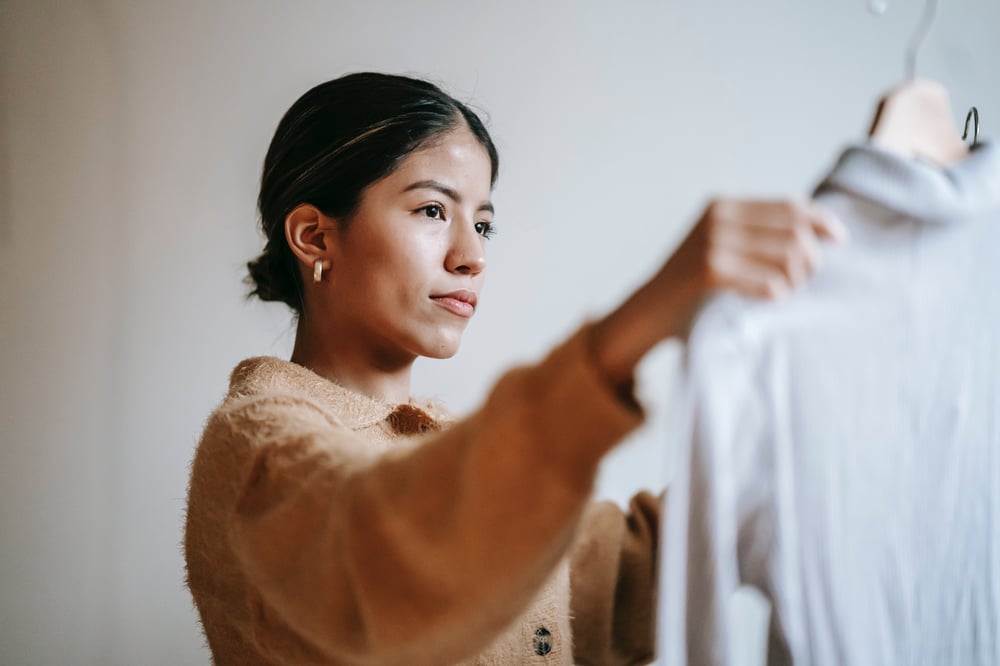 Starting out at your first job and being provided with a professional dress code to follow can seem like a very large investment and stressful challenge. However, it doesn't have to be either. You may be wondering what's too fancy or too casual, or what's acceptable and what's not. The answer is...it depends, and it can be hard to decode.
You may have had previous jobs that did not require a specific dress code or perhaps the workplace was more relaxed about what you were allowed to wear. When representing certain businesses (for example, the banking industry), specific clothing may be required that you do not have readily available in your closet. It is important to remember that how you dress can be a direct representation of not only you, but the company and brand for which you work.
Banking Professional
Different work environments call for different dress codes. At Bank Independent, we pride ourselves on professionalism in our work, as well as how we dress. Historically, it has been an industry standard for bankers to dress more conservatively to reflect the trust of their clients. Presenting ourselves through professional attire and demeanor conveys a message to our clients and investors that their money is safe in our hands.
Staying true to our values and being people of integrity and good character is a top priority. A visual first impression can be just as important to clients and investors as the services we provide. Here at Bank Independent, its not all about looks or dressing perfectly, but rather presenting ourselves in a way that is polished across every area of our company.
Representing a Workplace
No matter when working in our operations facilities, or directly with customers in the sales offices, team members are always representing Bank Independent and our brand. We're all one Bank, so the dress code applies to all team members at every location. The dress code bears an overall theme of professional, modest business attire.
Here's a bit of what to expect from the Bank's dress code. Dress pants, long-sleeved dress shirts, dress shoes, and dress socks are expected, but ties are often optional. However, tucking in shirts is essential and belts are a must. Professional style dresses and skirts can be worn at an appropriate length being a little above the top of the knee. Tailored dress slacks can be worn at a normal length, but popular ankle length dress pants are acceptable as well. A suit jacket is not required every day, so appropriate cardigans are fine to pair with blouses or sweaters. Blouses should not be sleeveless, shear, low or revealingly cut- all within good taste.
Details make a big difference. The appearance of denim, corduroy, cargo, or carpenter type materials comes off less professional and should be avoided. Open toe shoes and sandals also can come across as too casual for a professional environment. However, peep toe shoes, and closed toe shoes with straps that extend around the ankle are always acceptable. Ankle and knee/calf high boots can be worn, as long as they are not cowboy style boots and maintain a professional appearance. You wouldn't want to see your banker show up to work in a pair of UGGS or athletic shoes, nor is it acceptable for other roles, as we all support the Bank.
Building Your Closet
Even though this type of dress code appears to be limited, building your closet can still provide you with an affordable variety of choices. It is best practice to have at least one type of suit for special events, meetings, or formal interview settings. However, having a rotation of three different dress pants and shirts for your day-to-day outfits is a great place to start. You want pants and shirts that are neutral in color so that they are easy to mix and match and provide you a variety of looks from just a few staple pieces. Outerwear can include professional jackets or structured sweaters. It can be as easy as getting a few comfortable but acceptable cardigans to wear. Dresses are a great option, because it is a complete outfit in one purchase. Start out with a purchase of neutral and practical shoes and build from there.
Most importantly, don't break the bank. There are lots of affordable options out there if you know where to look. Look for sales at your favorite local stores or a variety of online vendors. You might be surprised at bargains you will find.
Although shopping for a specific dress code can feel tedious, it can still be a great way to showcase your personal style. Remember that how you dress does not have be perfect, just professional. Most importantly, always make sure that you are comfortable and confident in your clothing purchases. This will help you feel up to code in the workplace.
Search Careers & Connect with Bank Independent
At Bank Independent, we pride ourselves on professionalism in every sector of our organization and hold ourselves to a higher standard to serve our communities proficiently. We post career positions and answer community questions about career opportunities.
Ask us about internship opportunities or visit www.bibank.com/careers.