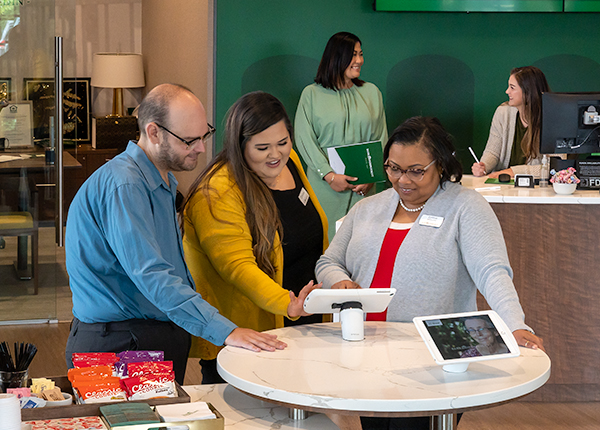 Sheffield, Ala. – Tuesday, July 25, 2023 – Bank Independent has become certified as a Most Loved Workplace®, backed by Best Practice Institute (BPI) research and analysis. Most Loved Workplace® validation provides the most comprehensive look at workplace sentiment for organizations today. This is the second consecutive year that Bank Independent has been awarded this recognition.
"The care of our team members has always been at the center of our organization since our founding," stated Penny Camp, Chief People Officer at Bank Independent. "As we continue to grow, we remain committed to upholding our values and nurturing the culture established by our founders and leaders. Looking ahead, we will maintain our focus on our team members to create a workplace that is enjoyable and where they feel appreciated."
Bank Independent has been certified as a certified Most Loved Workplace® because of its commitment to providing a positive culture and engaging environment for employees. It all centers around the vision and mission of the bank, to be the bank of choice of the communities we serve and to make a positive difference in people's lives.
"Our team members take ownership of our mission and create an engaging, meaningful work experience for each other, building on our reputation as the employer of choice in our communities," said Bank Independent CEO Rick Wardlaw. "Receiving the Most Loved Workplace certification for a second year is an honor that validates our mission of making a positive difference in people's lives."
Most Loved Workplaces® certify companies where employees are the happiest and most satisfied at work. Bank Independent became certified as a Most Loved Workplace based on its scores on the Love of Workplace Index™, which surveyed employees on various elements around employee satisfaction and sentiment, including the level of respect, collaboration, support, and sense of belonging they feel inside the Company.
"I started Most Loved Workplaces out of inspiration from my community of people who consciously place love for their employees at the center of their business model," said Louis Carter, the founder, and CEO of BPI and a social/organizational psychologist, thought leader, entrepreneur, and author. Carter's book, "In Great Company: How to Spark Peak Performance by Creating an Emotionally Connected Workplace," identifies the specific areas needed to become a highly respected, reputable organization where people love to work with each other – a Most Loved Workplace.
In its original research that created MLW criteria, Backed by BPI, Most Loved Workplaces surveyed more than 175 companies and more than 3,000 executives across the United States, the Middle East/Northern Africa, and Southeast Asia. They found that productivity rises as employee sentiment increases, with 94 percent of responders saying they did three to four times more work for a company they loved and 95 percent saying they stayed at companies they loved three to four times longer. Most Loved Workplaces certification is the most valid method to determine employee experience and recognize a great workplace.
To apply for and get certified as a Most Loved Workplace and be considered for next year's list in Newsweek, visit mostlovedworkplace.com.
To learn more about the Best Practice Institute, visit bestpracticeinstitute.org.
To view America's current Top 100 Most Loved Workplaces in Newsweek, visit
https://www.newsweek.com/rankings/americas-100-most-loved-workplaces-2022
To view the U.K.'s current Top 100 Most Loved Workplaces in Newsweek, visit
https://www.newsweek.com/rankings/most-loved-workplaces-uk-2022
View the company certification page here https://mostlovedworkplace.com/companies/bank-independent-2/
About Bank Independent
Since 1947, Bank Independent has taken pride in serving the customers who count on us to be there for them when they need us most. With 31 traditional Sales Offices across North Alabama, an on-campus Deshler Tiger Branch, and the Digital Sales Office, we're committed to providing the best service, designing the most desired products, and creating an overall excellent experience for each and every customer. As a local community bank, we believe in building relationships that run deep and last. All our team members reside in our local communities and believe in giving back through volunteering. To become part of a bank that makes a positive difference in people's lives, visit us at bibank.com.
###