Sheffield, Ala., Thursday, August 4, 2022— As a part of their 75th Anniversary Celebration, Bank Independent gave away $75,000 in community grants to organizations that make a positive difference in the communities they serve.
" There are many organizations that make a positive difference in the lives of thousands of the Valley's citizens," Bank Independent President Macke Mauldin said. "In honor of our 75th Anniversary we are contributing $75,000 to many of these important groups that do so much good every day. We received 147 requests for more than $2.1 million. Every request was important, and we are most honored to assist these 11 organizations that epitomize our mission of making a positive difference in the lives of others. "
Below is a list of the winners with information on their charity and the plans they have for the grant money.

HATCH (www.hatchhsv.com) is an 8-week job training program that combines life skills workshops and industry standard culinary and hospitality training to empower opportunity youth to lead self-sufficient lives. Hatch is designed to grow leadership skills and develop strong personal habits, equipping young adults ages 18-24 with the ability to get and keep gainful employment.
The $5,000 grant will support the material needs of the organization: trainee uniforms, kitchen supplies including ingredients, laptop, and other resources for digital learning and ServSafe certification costs. It will also cover the cost of the licensed professional counselors HATCH students and graduates have access to during and after the program.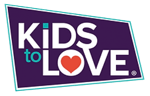 Kids to Love (www.kidstolove.org) is a non-profit in Madison that has served more than 290,000 children living in foster care since 2004. Kids to Love offers numerous programs to support children living in foster care in and aging out of the foster care system in our community.
The $5,000 grant will help Kids to Love to continue to provide life-changing opportunities for children living in and aging out of the foster care system. The opportunities include housing, workforce training, educational support, scholarships, foster parent training, adoption advocacy, mental health support and Christmas.

Athens State University Foundation (https://www.athens.edu/academics/education/diversity-matters/) was formed in 1982 to serve as a vehicle for donors seeking to provide financial support for the University and the students they serve in a manner consistent with the mission and goals of both entities.
The $5,000 grant will support the University's Men of Kennis (MoK) program. The program is actively working to support men of color on their path to becoming teachers in Alabama. Currently in its second year, the program has 26 active men pursuing degrees in education. These men are actively engaging not only with each other and their education, but also with children and teachers across North Alabama.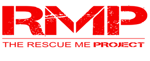 The Rescue Me Project (www.therescuemeproject.com) was founded on helping young people become productive members of society. As parents, concerned citizens and community caretakers, we want to reach beyond the classroom to find ways to help cultivate the next generation of innovators, leaders, entrepreneurs and change makers. The organization represents a diverse group of individuals – parents, educators, business leaders, skilled trade partners, military, church leaders, philanthropists, and others – who actively work to empower adolescents, ages 9-18, throughout the Shoals Community.
The $5,000 grant will be used to help facilitate the programs and services that The Rescue Me Project offers including the RMP speaking team, JUMP (juvenile Uplifting & Mentoring Program), the Z-Factor Leadership Program and the Next Step Success Academy (NSSA).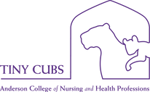 Tiny Cubs (www.magrissom.wixsite.com/tinycubs) mission is to improve perinatal care across Northern Alabama by striving to identify needs related to maternal and obstetrical care. One identified need is improving black maternal mortality rates. Black women are significantly more likely to experience pregnancy complications or even death than Caucasian women. Tiny Clubs plans to offer minority scholarships to assist with the cost of nursing school in hopes of increasing the amount of minority representation in the obstetrical/gynecological nursing profession.
The $10,000 grant will be utilized to pay for two minority scholarships for senior level nursing students. Students who receive the scholarships will be provided additional mentoring geared toward nursing school success and prenatal care.

Make-A-Wish (www.alabama.wish.org) Alabama grants life-changing wishes for children with critical illnesses – children who spend much of their childhoods in need of the light and hope that is created by a wish and by seeing firsthand that the impossible is actually possible. A wish granted is an amazing journey that transforms lives – those of wish kids, their families, and the community at large. Research shows that children that have wishes granted can improve the physical and emotional strength they need to fight their critical illness, potentially improving their quality of life.
The $5,000 grant will go toward helping with the 87 children that are currently on the waiting list in North Alabama to have their wish granted. Wishes are a powerful medicine that can mark the turning point ion the fight against an illness, and they're essential part of the treatment process.
Let's Talk Veterans, Inc. (www.facebook.com/letstalkveterans) is focused on supporting all military veterans suffering from PTSD, suicidal ideations, lack of confidence, or just need a listening ear when the VA office is not available. They aim to be the voice of the Unheard Hero that supports the social, financial, and mental health of Veterans regardless of age, sex, gender, religion, or marital status.
The $10,000 grant will help stock the food pantry with canned goods and nutritional foods to prevent a vulnerable group within the community from hunger. The panty will also provide three meals a day to the community that needs a hot, refreshing meal without feeling shameful.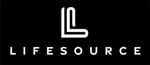 LifeSource (www.lifesourcehalfway.com) was established in 2013 and serves those in the criminal justice system who struggle with addiction with the intention of motivating positive and permanent life change, and the goal that they become contributing members of society at home, in the workplace, and in the community. LifeSource Community Food Pantry serves below poverty level families who need emergency food assistance.
The $5,000 grant will be used to build shelving to all for a larger quantity of canned and dry good storage in the largest community pantry in Morgan County. The built-in shelving will allow for additional food storage capacity and will be a position to serve a greater number of families in need.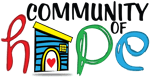 Huntsville Community of Hope (www.hsvcommunityofhope.org) was founded and established in 2019 to build a residential community for the chronically homeless and empower the surrounding community into a lifestyle of love and service.
The $10,000 grant will continue the goals of the COH to build a self-supportive, residential community of tiny homes designed to not only lift our homeless friends off the streets but to keep them off the streets. Mental Health, Physical Health, Education, Job-Development, Recovery Programs, Farming, Arts and Culture, Basic Needs, Economic Development, Recreation, Transportation and Well Being Programs will all be available upon completion of the community.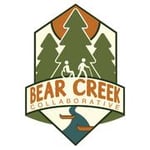 Bear Creek Collaborative's (https://www.facebook.com/bearcreekcollab) mission is to provide environmental experiences that are inclusive, accessible, and educational for everyone. They operate at the former Bear Creek Education Center and Overton Farm location in Hodges, AL.
The $5,000 grant will be used to update property facilities and grounds to make it accessible for those with both visible and invisible disabilities as well as ensure that there are adequate safety measures in place for those that take place. Funds will help purchase and install proper equipment that allow participants to engage in activities freely and cover the cost of certifications for camp staff.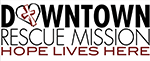 Downtown Rescue Mission in Huntsville is the largest rescue mission in Northern Alabama and Southern Tennessee. For 47 years, they have provided essential emergency services, such as food, clothing, and shelter to those in need. In addition, they offer a 12-month intensive Life Transformation Program thorough which participants can rebuild their lives, accept responsibility, and live a life of independence.
The $10,000 grant will be used to continue the process of building the missions Medical Wing. The Medical Wing will provide essential medical to those already in need. An Optical Clinic, Biometric Screenings, Dermatology, Psychiatry, First Aid/Light Wound Care, Pharmacy, Laboratory Services and Vaccinations are all part of the plan for the Medical Wing
About Bank Independent
---
Since 1947, Bank Independent has taken pride in serving the customers who count on us to be there for them when they need us most. With 29 traditional Sales Offices across North Alabama, an on-campus Deshler Tiger Branch, and the Digital Sales Office, we're committed to providing the best service, designing the most desired products and creating an overall excellent experience for each and every customer. As a local community bank, we believe in building relationships that run deep and last. All of our employees reside in our local communities and believe in giving back through volunteering. To become part of a bank that makes a positive difference in people's lives, visit us at bibank.com.