Sheffield, Ala. – Wednesday, October 5, 2022 – Bank Independent is pleased to announce the hiring of Justin Low as the organization's Human Resources Manager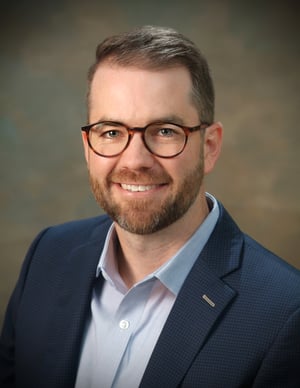 Low joins the bank after spending the past five years as the Director of Human Resources for the Marriott Shoals Hotel and Spa. He was responsible for the oversight and direction of 270 employees. He also served on the Executive Management Team for the resort that was responsible for governance of the resort operations.
"I am very excited about this position and the opportunity to continue to make Bank Independent one of the best places to work in North Alabama," Low said. "The culture that Bank Independent has established is very special, and I look forward to living our mission of making a positive difference in people's lives."
Low has spent the last 15 years with the PCH Hotels and Resorts working his way from banquet server and front desk clerk to the Director of Human Resources. He was named the Human Resources Specialist for the Marriott Shoals in 2010 before moving to the Grand Hotel resort in Fairhope as the Human Resources Manager. He was the Human Resources Manager at the Auburn Opelika Resort from 2013-2017 before returning to the Shoals.
"Justin brings with him a wealth of knowledge," said Penny Camp, Chief People Officer of Bank Independent. "He demonstrates the exact values that we are looking for in someone to play such an important part in the development of our team members. We are very excited to have him join us and lead our Human Resources Department."
He is a 2009 graduate of the University of North Alabama with a degree in Human Resources Management. He is currently of the Board of Directors for the United Way of Northwest of Alabama. He and his wife, Meredith, live in Florence with their two sons, Whit (8) and Oliver (6).
About Bank Independent
Since 1947, Bank Independent has taken pride in serving the customers who count on us to be there for them when they need us most. With 30 traditional Sales Offices across North Alabama, an on-campus Deshler Tiger Branch, and the Digital Sales Office, we're committed to providing the best service, designing the most desired products, and creating an overall excellent experience for each and every customer. As a local community bank, we believe in building relationships that run deep and last. All our team members reside in our local communities and believe in giving back through volunteering. To become part of a bank that makes a positive difference in people's lives, visit us at bibank.com.