Sheffield, Ala. – Friday, October 14, 2022 –A Northwest-Shoals Community College student was among ten local recipients of the 2022/2023 Edward Fennel Mauldin Endowed Scholarship awarded through Bank Independent. She was recognized at a reception held in her honor at the Hospitality Center on the Shoals Campus on October 6th with guests from Bank Independent and NW-SCC.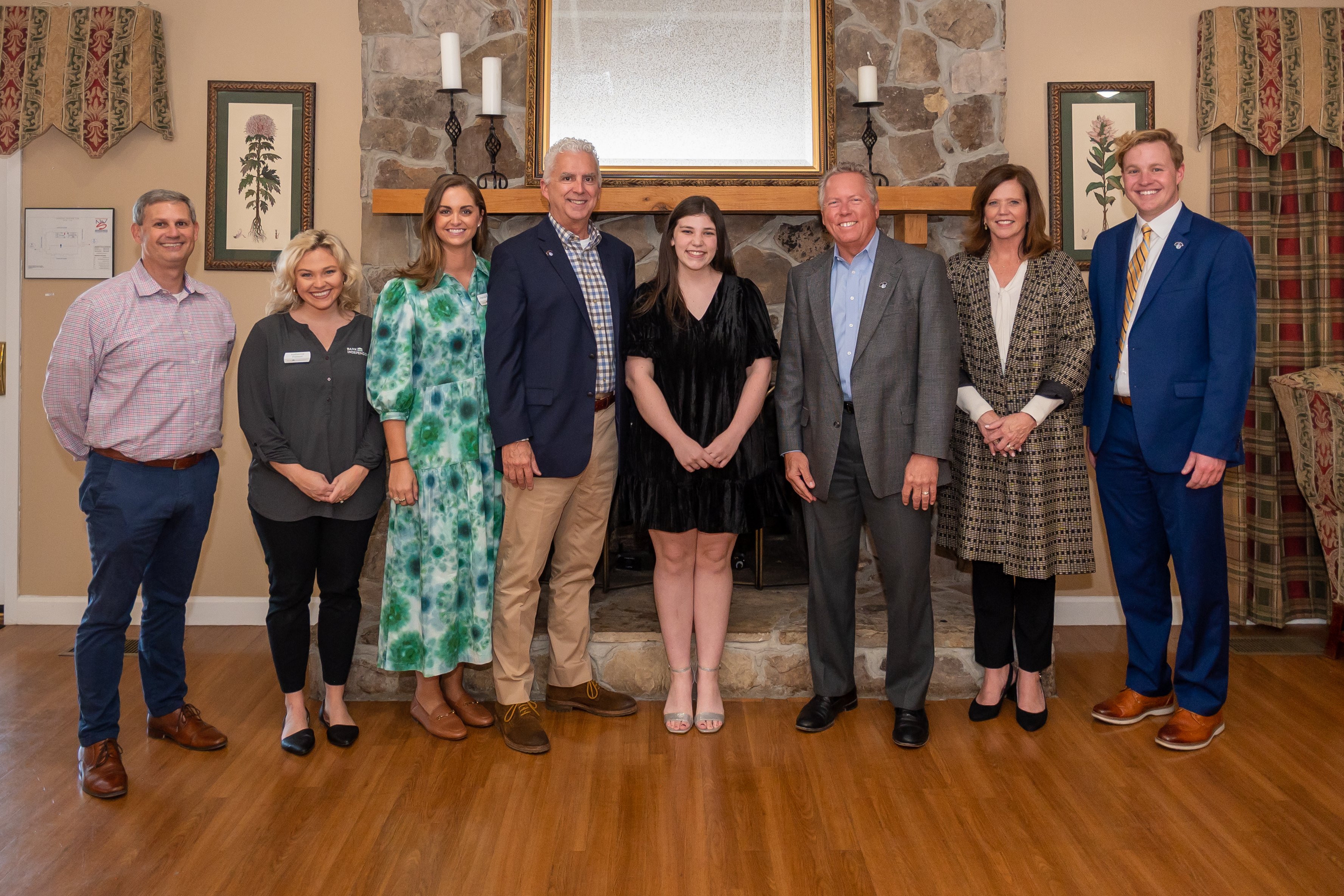 Freshman Abbie Grace Petree is a first-time scholarship recipient. She is a 2022 graduate of Vina High School and studying to become an x-ray technician. She hopes to continue her education at the University of South Alabama after graduating from NWSCC. The Edward Fennel Mauldin Endowed Scholarship is awarded to qualified, first-generation college students, based on financial need and residency within the seven counties served by Bank Independent.
Bank Independent President Macke Mauldin congratulated Abbie on her achievements, explaining that his father, the late Edward F. Mauldin, never graduated from college, but was a lifelong learner who deeply appreciated the value of the college experience. Mauldin added that his father believed that any exposure to college was better than none at all.
"The banking business is all about investing in people, whether our team members, our customers, our shareholders or the communities we serve," said Mauldin. "We are so pleased to be able to make this investment in you and hope you make the most of your educational journey. We challenge you to pay it forward through your service to others."
There are ten Edward Fennel Mauldin Memorial Endowed Scholarships awards each year. There are two endowed scholarships dedicated to serving Northwest-Shoals Community College, six scholarships awarded to University of North Alabama students, and two to students at Athens State University.
###
About Bank Independent
Since 1947, Bank Independent has taken pride in serving the customers who count on us to be there for them when they need us most. With 30 traditional Sales Offices across North Alabama, an on-campus Deshler Tiger Branch, and the Digital Sales Office, we're committed to providing the best service, designing the most desired products, and creating an overall excellent experience for each and every customer. As a local community bank, we believe in building relationships that run deep and last. All our team members reside in our local communities and believe in giving back through volunteering. To become part of a bank that makes a positive difference in people's lives, visit us at bibank.com.
About Northwest-Shoals Community College:
Northwest-Shoals Community College (NW-SCC) is part of the Alabama Community College System and home to over 3,400 students. NW-SCC offers over 100 certificate and degree programs and is committed to providing career technical, academic, and lifelong educational opportunities that promote economic growth and enrich the quality of life for the people it serves. For more information about the NW-SCC, visit www.nwscc.edu.