Sheffield, Ala. – Friday, December 2, 2022 – Six University of North Alabama students were recognized by representatives from Bank Independent and UNA as the 2022 recipients of the Edward Fennel Mauldin Endowed Scholarship.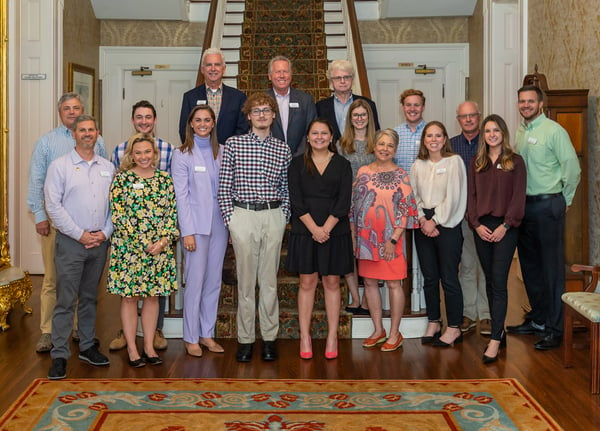 Undergraduate students receiving renewal scholarships were Devin Riggs, Michael Burns, Ashton Pitt and Breanna Vinson. Deasha Chandler and Kadi Redmon were both first time recipients of the scholarship.
Bank Independent President Macke Mauldin congratulated the students on their achievements, explaining that his father, the late Edward F. Mauldin, never graduated from college, but was a lifelong learner who deeply appreciated the value of the college experience. Mauldin added that his father believed that any exposure to college was better than none at all.
"Bank Independent's mission is to make a positive difference in people's lives, and you have the support of all of our team members," said Mauldin. "Our challenge to you today is to pay this forward. Remember what has been done for you and pass that kindness along to others."
UNA President Dr. Ken Kitts reflected on how this opportunity impacts the students. "This scholarship is the difference for many of these students in being able to realize their dreams. UNA is grateful to Bank Independent for making it possible for these first-generation college students to continue their education."
About Bank Independent
Since 1947, Bank Independent has taken pride in serving the customers who count on us to be there for them when they need us most. With 30 traditional Sales Offices across North Alabama, an on-campus Deshler Tiger Branch, and the Digital Sales Office, we're committed to providing the best service, designing the most desired products, and creating an overall excellent experience for each and every customer. As a local community bank, we believe in building relationships that run deep and last. All our team members reside in our local communities and believe in giving back through volunteering. To become part of a bank that makes a positive difference in people's lives, visit us at bibank.com.