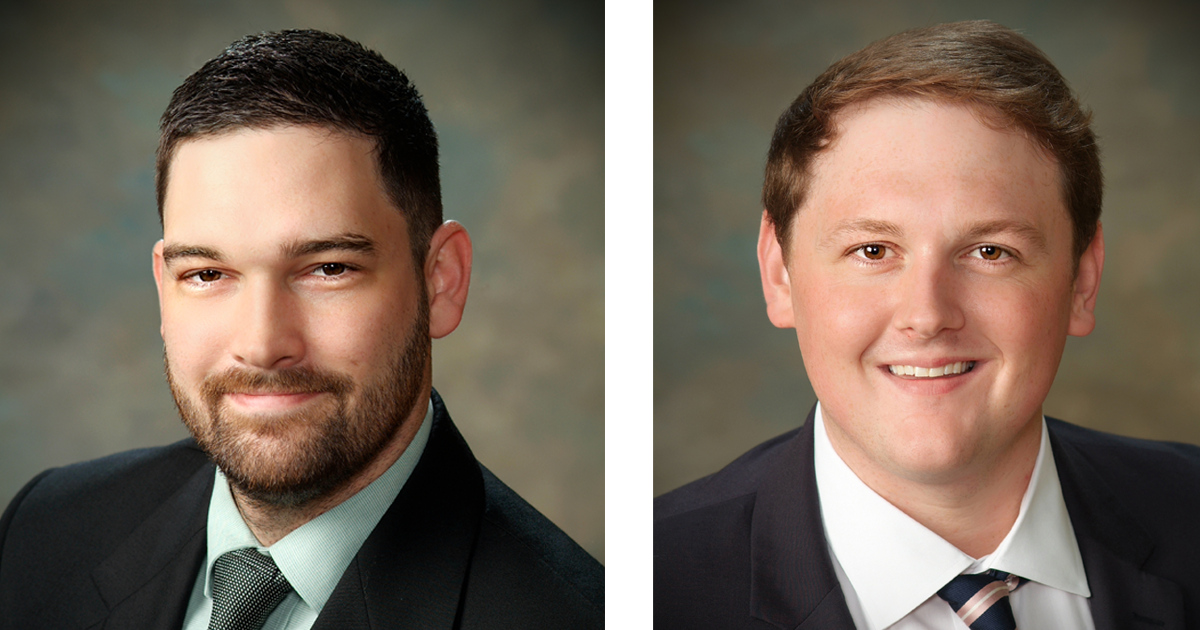 Sheffield, Ala. – Friday, October 31, 2022 – Bank Independent, headquartered in Sheffield, Ala., is proud to announce the promotions of team members Ray Nichols and Shawn Melampy both to Mortgage Loan Originators.
Shawn Melampy will serve the Eastern Market and the Madison County area. He has been with Bank Independent since August of 2019. He started his career as a Relationship Banker in Huntsville and was later promoted to a Mortgage Relationship Specialist. He graduated Cum Laude from UAB with a Bachelor of Science in Business Management in May of 2021 and he also has an Associate of Science in Liberal Arts from Rowen College in New Jersey, 2014.
Ray Nichols will serve the Western Market and the Shoals area. He joined the bank in 2021 as a Mortgage Relationship Specialist. He is a 2007 graduate of Florence High School and received a bachelor's degree in History from Auburn University in 2011. He spent 10 years in the food and hospitality industry before joining Bank Independent.
"Ray and Shawn have held important roles on our team in support capacities, and both are very deserving of this promotion to a Mortgage Loan Originator," Bank Independent VP of Mortgage Lending, Amy Henry, said. "They have a passion for our mission and demonstrate a genuine desire to develop relationships and serve others. We are excited to see each of them continue to grow and make a positive difference in the communities they serve."
About Bank Independent
Since 1947, Bank Independent has taken pride in serving the customers who count on us to be there for them when they need us most. With 30 traditional Sales Offices across North Alabama, an on-campus Deshler Tiger Branch, and the Digital Sales Office, we're committed to providing the best service, designing the most desired products, and creating an overall excellent experience for each and every customer. As a local community bank, we believe in building relationships that run deep and last. All our team members reside in our local communities and believe in giving back through volunteering. To become part of a bank that makes a positive difference in people's lives, visit us at bibank.com.