Sheffield, Ala. – Thursday, July 21, 2022 – Bank Independent, headquartered in Sheffield, Ala, is proud to announce the promotion of Nikki Randolph to Executive Administration Officer.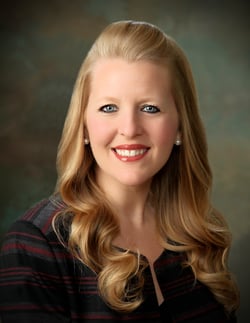 "It is hard to think of someone better suited for this role than Nikki," said Penny Camp, Chief People Officer of Bank Independent. "Her leadership and organizational skills have helped grow our Helping Hands program impressively over the past few years, even during a pandemic. Nikki's passion for living our mission to make a positive difference and her servant leadership skills will enable our executive team to continue to lead Bank Independent to be the bank of choice and employer of choice in the communities we serve."
Randolph joined Bank Independent in 2009, spending most of her career in Human Resources recruiting and growing our teams. She joined the Marketing Department in 2018 and has been instrumental in leading and growing the community engagement efforts. In 2020, she was named Community Engagement Officer in recognition of her efforts to build and preserve the Bank's reputation in the communities we serve.
She is a native of Muscle Shoals and a graduate of Muscle Shoals High School and graduated from UNA with a degree in Finance in 2009. She has maintained her Society for Human Resource Management, SHRM, Senior Certified Professional certification since 2016.
About Bank Independent
Since 1947, Bank Independent has taken pride in serving the customers who count on us to be there for them when they need us most. With 29 traditional Sales Offices across North Alabama, an on-campus Deshler Tiger Branch, and the Digital Sales Office, we're committed to providing the best service, designing the most desired products and creating an overall excellent experience for each and every customer. As a local community bank, we believe in building relationships that run deep and last. All of our employees reside in our local communities and believe in giving back through volunteering. To become part of a bank that makes a positive difference in people's lives, visit us at bibank.com.
###