Sheffield, Ala. – Friday, February 3, 2023– Bank Independent, headquartered in Sheffield, Ala., is proud to announce the promotions of team members Tim Singleton, Stacy Suggs, Janice Pride and Samantha Hayes.
"We're proud to recognize the promotion of these team members who exemplify servant leadership, help us achieve our mission of making a positive difference in people's lives and fulfill our vision to be the bank of choice in the communities we serve," Rick Wardlaw, CEO of Bank Independent said. "Each of them are committed to fostering strong relationships with both customers and team members, while also deeply caring about making a difference in the community. I'm delighted to see them continuing to expand their careers within Bank Independent."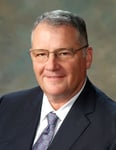 Singleton has been promoted to Executive Vice President and will continue to serve as Eastern Region President and Senior Commercial Lender. He joined Bank Independent in 2014 as Area President serving the Huntsville and Madison County communities. He earned his Bachelor of Science in Finance from the University of Houston – Clear Lake and continued to build an over 40-year career in the banking industry. He has been significantly responsible for building and promoting the Bank's presence in the Huntsville market. He is active in the local community through numerous organizations and volunteers as a Court Appointed Juvenile Advocate to advocate for abused and neglected children who enter the juvenile court system.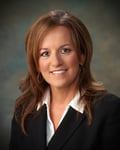 Suggs has been promoted to Executive Vice President and will continue to serve as Chief Operations Officer. She was appointed Chief Operations Officer in 2017 but her career with Bank Independent spans three decades beginning in 1988 with her first role as a Proof Operator. From that initial role, she moved into auditing, credit analysis, regulatory compliance, information security, and into her previous role as Senior Vice President of Risk Management, which she held from 2006 to 2017. She earned her Bachelor of Science in Accounting and Finance from the University of North Alabama and holds professional CFSA and CRMA certifications in Audit and Risk Management. She serves as President of the board to Safe Place, Inc., the only comprehensive domestic violence program offered in North Alabama.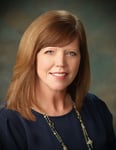 Pride has been promoted to Senior Vice President – Team Member Care. She came to Bank Independent in 2013 as the Employee Assistance Manager with Human Resources before developing the Bank's focus on professional and personal development with Team Member Care. She has been instrumental in shepherding initiatives for the Bank to include Guarding Our Values and Enhancing our Culture and the current Succession and Recruiting initiative. She is a graduate of Auburn University where she earned a Bachelor of Science in Marketing. She serves on the board for the Shoals Chamber of Commerce which promotes positive economic growth and to enhance the quality of life for all Shoals citizens.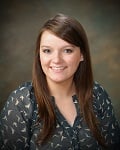 Hayes has been promoted to the title of Accounting Officer. She began her career with Bank Independent as a Roving, Part-Time Teller in 2011 before moving to accounting. Her previous role was Accounting Manager. She has pursued her professional education in finance and accounting, earning an Associates from Bevill State Community College in 2010 and a Bachelor's in Business Administration in 2012 followed by a Master's in Business Administration in 2019 from the University of North Alabama.
About Bank Independent
Since 1947, Bank Independent has taken pride in serving the customers who count on us to be there for them when they need us most. With 30 traditional Sales Offices across North Alabama, an on-campus Deshler Tiger Branch, and the Digital Sales Office, we're committed to providing the best service, designing the most desired products, and creating an overall excellent experience for each and every customer. As a local community bank, we believe in building relationships that run deep and last. All our team members reside in our local communities and believe in giving back through volunteering. To become part of a bank that makes a positive difference in people's lives, visit us at bibank.com.