Sheffield, Ala. – Thursday, July 14, 2022 – Bank Independent, headquartered in Sheffield, Ala, is proud to announce the internal promotion of Selina Swinea to Area Sales Leader for Colbert, Franklin and Lauderdale counties.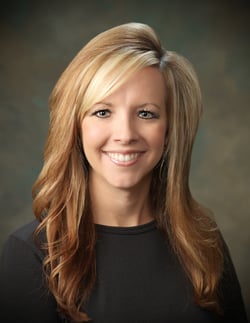 "Selina has earned a reputation as a trusted leader throughout the bank," said Penny Camp, Chief People Officer of Bank Independent. "She is a relationship-focused servant leader who strives to display our values in every interaction. While she has held many positions throughout the bank, I know she will do an exceptional job leading our sales offices because of her heart for our frontline team members. I am confident our sales offices will continue to grow and succeed with Selina's leadership."
Swinea joined Bank Independent in 2005 as a Part-Time Teller while attending college. She earned her bachelor's in Psychology with a minor in Human Resources from Athens State University in 2008 and is a graduate of Leadership Shoals in 2019. She has served roles in the sales office to include Teller and Personal Banker before promoting to Sales Manager/Administrative Assistant at Pine Street Sales Office in 2012. She joined Customer Experience in 2015 and was named Executive Assistant to Chief People Officer Penny Camp and CEO Rick Wardlaw in 2018.
About Bank Independent
Since 1947, Bank Independent has taken pride in serving the customers who count on us to be there for them when they need us most. With 29 traditional Sales Offices across North Alabama, an on-campus Deshler Tiger Branch, and the Digital Sales Office, we're committed to providing the best service, designing the most desired products and creating an overall excellent experience for each and every customer. As a local community bank, we believe in building relationships that run deep and last. All of our employees reside in our local communities and believe in giving back through volunteering. To become part of a bank that makes a positive difference in people's lives, visit us at bibank.com.