Sheffield, Ala. – Tuesday, October 4, 2022 – Bank Independent is pleased to announce the promotion of Carol Underwood to VP-Special Projects for Interstate Billing Service. In this new role, Underwood will serve as a project leader for portfolio projects and will be a resource for the implementation of strategic initiatives.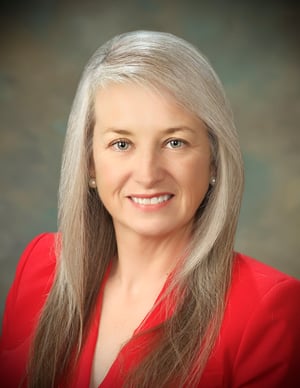 "I came to Bank Independent later in my career and had a lot of experience working for other companies, so it really made me appreciate the culture that we have here." Underwood said. "It's great to work for an organization that allows you to explore other opportunities within the company. I am really excited about this position at Interstate Billing Service and learning more about how I can help them grow."
Underwood joined the Bank in 2012 as a member of the HR team and was promoted to Director of Human Resources in 2013. She made significant contributions through her service and leadership as the bank grew in both scope and size. The bank had roughly 500 team members when Underwood came on board in 2012 and that number has grown to well over 600. She was instrumental in implementing the Team Member Recognition Program and helped guide the bank through the Covid-19 pandemic.
"Carol has played a very important role in helping Bank Independent become one of the most loved workplaces in our communities," said Rick Wardlaw, Bank Independent CEO. "The servant leadership that she has portrayed leading our Human Resources department has set an example for all our team members. We look forward to watching her take that same leadership to her new role with Interstate Billing Service."
About Bank Independent
Since 1947, Bank Independent has taken pride in serving the customers who count on us to be there for them when they need us most. With 30 traditional Sales Offices across North Alabama, an on-campus Deshler Tiger Branch, and the Digital Sales Office, we're committed to providing the best service, designing the most desired products, and creating an overall excellent experience for each and every customer. As a local community bank, we believe in building relationships that run deep and last. All our team members reside in our local communities and believe in giving back through volunteering. To become part of a bank that makes a positive difference in people's lives, visit us at bibank.com.