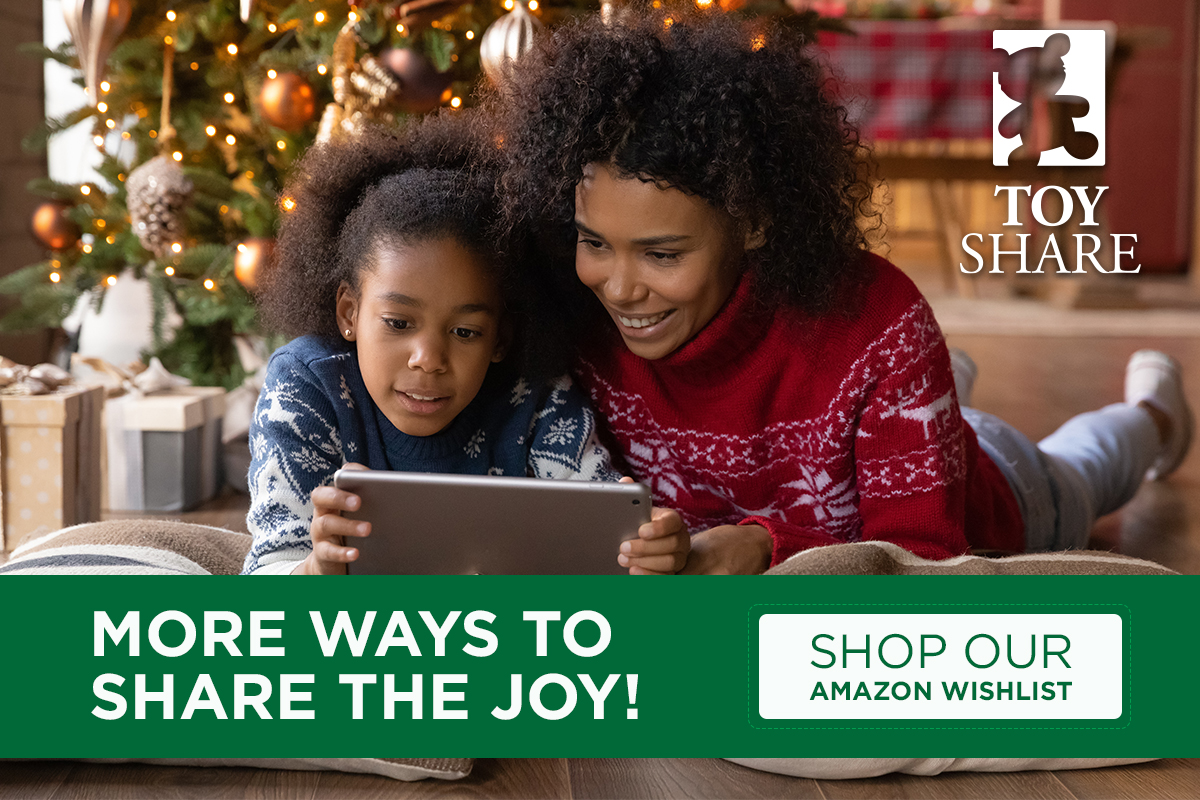 Sheffield, Ala. – Tuesday, November 1, 2022 – Bank Independent will kick off its twelfth annual Toy Share drive on November 10th for area children. Between November 10 and December 2, the Bank will accept donations of new, unwrapped toys at any Bank Independent location, and offer two "less hands on" ways to lend a helping hand. Toy Share can accept monetary donations through PayPal and through an Amazon shopping "Wishlist." All items will be distributed to local children in need through partner organizations across North Alabama. "As our friends and neighbors emerge from the previous months, their generosity to the community helps lessen the impact of the pandemic on local families," says Macke Mauldin, President of Bank Independent. "Our partner charitable organizations work tirelessly throughout the year to reach families in need. The hopes for the 2022 Bank Independent Toy Share drive are to help these vital organizations continue their mission and to make Christmas morning brighter for everyone."
In 2021, the Bank's Toy Share drive provided over 4,108 toys and more than $1,981 in cash donations to partner organizations in time for distribution to local families for Christmas. Bank Independent donated an additional $11,000 to Toy Share partner organizations to match the $11,000 seven customers won during the Seven Weeks of Winning and Giving sweepstakes.
"Bank Independent is very excited to launch our 12th annual toy drive," Bank Independent Community Engagement Leader, Hallie Mauldin, said. "This is one of our favorite events that we get to participate in to give back to the communities that we serve. We will once again be using Paypal to accept monetary donations at bibank.com/help. We will also have a link to an Amazon Wishlist with pre-selected gift ideas for infants up to teenagers."
Toy Share donation and shopping links can be found at www.bibank.com/help. Charitable organizations distributing Toy Share donations include the DHR of Franklin County, Cornerstone Church, Angel Tree Program with Lexington High School, DHR of Limestone County, Christmas Charities Year-Round, Committee on Church Cooperation, William Porter Foundation, Shoals CASA, Safeplace of the Shoals, North Alabama Christian Children's Home and the Rogersville Fire Department
Toy Share is the last of four annual Share drives hosted by Bank Independent in 2022 to give back to the community as part of Bank Independent's Helping Hands initiative.
About Bank Independent
Since 1947, Bank Independent has taken pride in serving the customers who count on us to be there for them when they need us most. With 30 traditional Sales Offices across North Alabama, an on-campus Deshler Tiger Branch, and the Digital Sales Office, we're committed to providing the best service, designing the most desired products, and creating an overall excellent experience for each and every customer. As a local community bank, we believe in building relationships that run deep and last. All our team members reside in our local communities and believe in giving back through volunteering. To become part of a bank that makes a positive difference in people's lives, visit us at bibank.com.