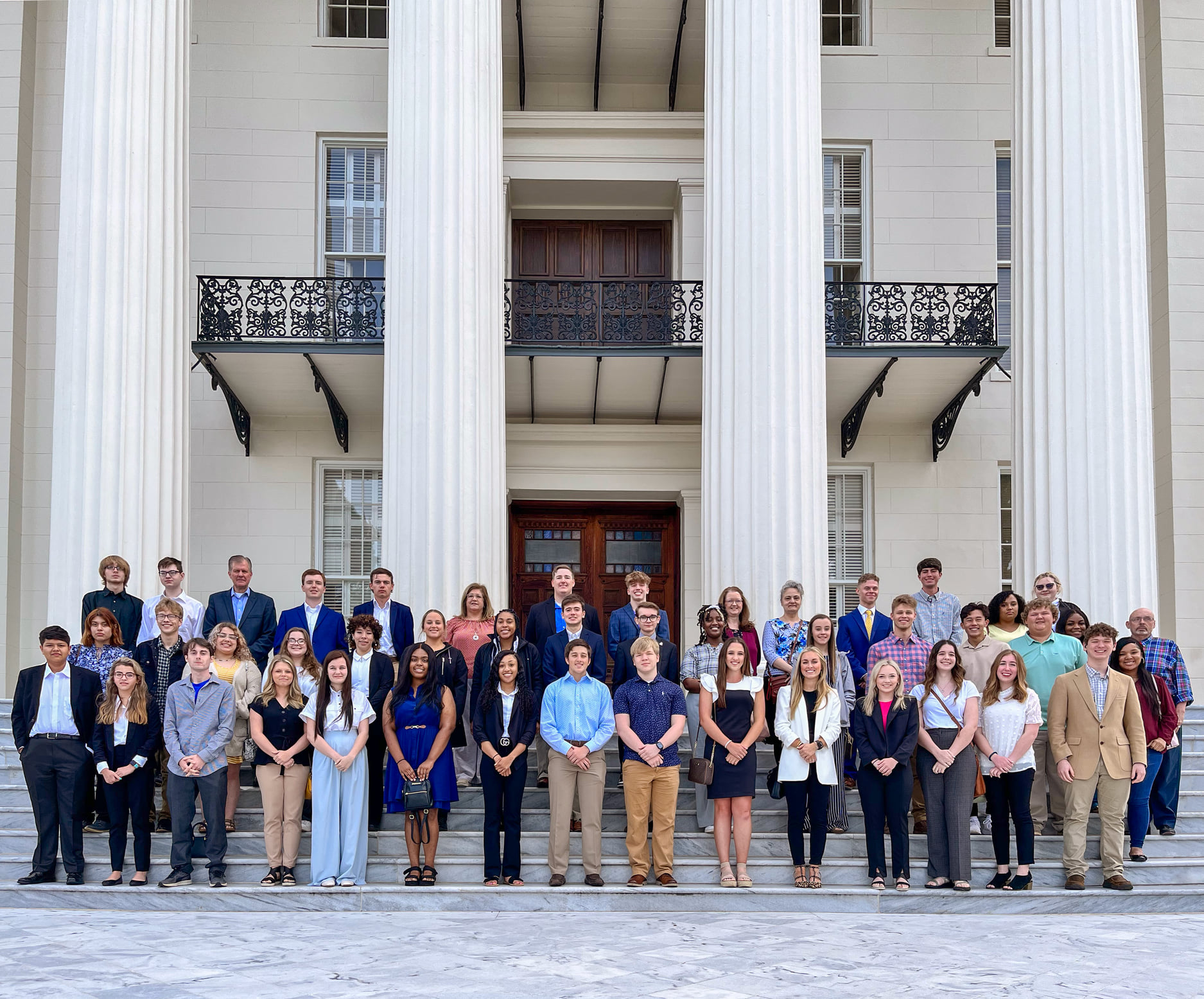 Bank Independent sponsored 44 Shoals area high school juniors and seniors from 12 schools to participate in the Alabama Bankers Association Legislative Day event in Montgomery on Wednesday, April 13.
Nearly 200 bankers and high school students from all over the state attended the annual event featuring speakers representing key areas of government including a keynote address by Gov. Kay Ivey.
According to ABA President and CEO Scott E. Latham the event is designed to heighten awareness of the students as to how state government works and to encourage involvement in the democratic process at a young age.
"Students actually have the chance to talk with their legislators and state government leaders about issues prevalent in their own communities, while getting a first-hand view of how the legislative process works," he said. "Bankers in Alabama have a tremendous sense of community and make service to their communities a top priority. Events such as Legislative Day are designed to reinforce and facilitate this priority by giving our bankers the opportunity to interact with students."
"Bank Independent looks forward to participating in Legislative Day each year and we are proud to bring the largest group year in and year out to the event." Jeremy Britten, Bank Independent Digital Marketing Manager said. "I'm proud to be a part of Bank Independent's efforts to bring these opportunities to students in our communities."
About the Alabama Bankers Association
The Alabama Bankers Association represents 123 banks. Banks in Alabama have combined deposits of more than $247 billion and have 1,491 locations across the state.
About Bank Independent
Since 1947, Bank Independent has taken pride in serving the customers who count on us to be there for them when they need us most. With 29 traditional Sales Offices across North Alabama, an on-campus Deshler Tiger Branch, and the Digital Sales Office, we're committed to providing the best service, designing the most desired products and creating an overall excellent experience for each and every customer. As a local community bank, we believe in building relationships that run deep and last. All of our employees reside in our local communities and believe in giving back through volunteering. To become part of a bank that makes a positive difference in people's lives, visit us at bibank.com.