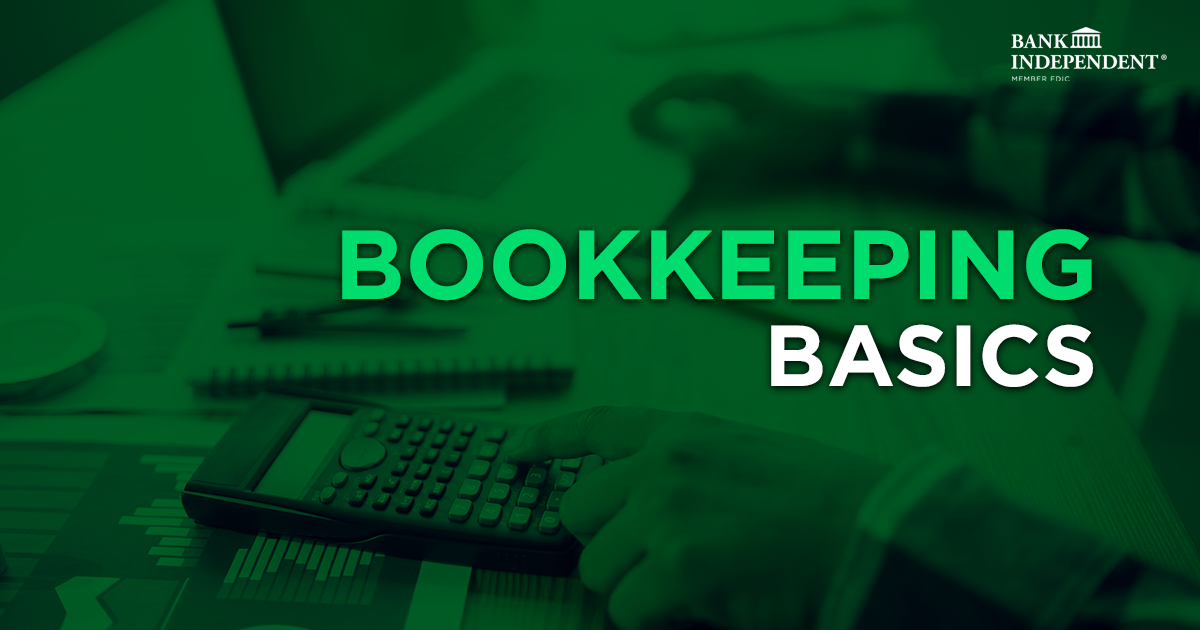 Small business owners spend hours each week recording, organizing, and processing financial transactions – everything from accounts receivable and payable, to employee payments, expense receipts and supplier invoices.
While the process may be time-consuming (and tedious!), effective bookkeeping is the foundation of sound financial management – which in turn, is the lifeblood of your business.
Feeling overwhelmed by mountains of paperwork and complex calculations? Here are three bookkeeping basics to help ensure a healthy financial future for your small business.
Faithfully Track Expenses
Accurate and consistent expense tracking is crucial for claiming tax deductions and lowering your overall tax bill. Plus, analyzing expenses can offer crucial insight into spending patterns and the overall profitability of your small business.
Consider using a mobile app for simple, consistent expense tracking. There are robust applications available which help do away with manual data entry by using automated functions, including:
Receipt data capture via your smartphone's camera (no need to hold onto paper receipts, which can get lost or misfiled);
Synchronization with your phone's GPS to track mileage of business travel; and
Data import from bank and credit card providers, plus integration with accounting software.
Systematic Invoicing and Filing
Efficient invoicing is about more than ensuring you get paid in a timely fashion. An invoice is an official record of the terms of each transaction and must be completed accurately to avoid errors in your bookkeeping process.
Here are a few tips for professional invoicing:
Ensure each invoice includes all the important details: contact information, a tracking number, a detailed list of products or services provided, and a breakdown of the total amount due;
Provide an electronic receipt to reduce waste and create a "paper trail" if there's ever a dispute; and
Maintain an invoice-filing system that records when you sent the invoice, to whom, when payment was made, and any reminders sent out.
An online invoicing tool can streamline this aspect of your bookkeeping process and provide an efficient backup filing system.
Save Time with Accounting Software
By law, every business is required to keep organized and timely financial records. However, manually posting income and expenses to ledgers and journals is time consuming – not to mention stressful for the math-averse.
Shave some time (and stress) off your weekly bookkeeping with an all-in-one accounting software solution. Online bookkeeping offers numerous advantages, such as:
Instant reports and real time insights on profits and loss, customer accounts, payroll – and your overall financial "big picture";
Simplified data entry so you can collate and print invoices, purchase orders, and payroll much faster than with manual methods; and
Improved accuracy through automation (once data is entered, the software handles all subsequent calculations and processes – including invoicing).
When it comes to accounting, vigilance is the key to mitigating risk and ensuring the long-term profitability of your small business. Be sure to set aside time each day, week, and month to update and review your books to catch any red flags and ensure your finances are on track.
Integrate with Online Banking
Look for feature-filled functionality for complete financial management. Bank Independent's
Online Banking
services let you bank on your terms, wherever your business takes you.
Handling your company's finances has never been easier, with:
A customized start page
Transaction detail and check images
Easy account transfers
Up to 18 months of transaction and statement history
Multiple user accounts for designated employees
Accountant-accessible eStatements
Integration with accounting software
QuickBooks Direct Connect
Contact a Treasury Solutions Specialist to add Online Banking to your suite of Bank Independent business products and services. We'll even come to you for setup, training and support.
Request a call
to find out more.