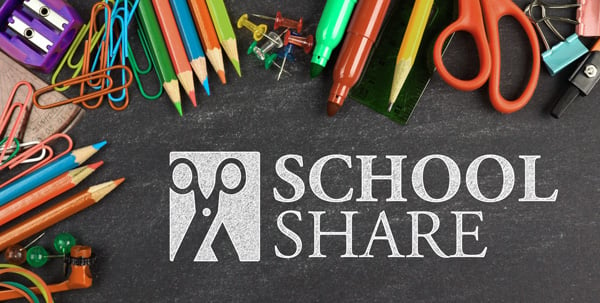 Sheffield, Ala.− Tuesday, July 25, 2023– The 10th annual Bank Independent School Share drive conducted from June 26 through July 14 contributed a total of $3,769.84 in cash and an additional 22,996 school supply items to local partner organizations through the "$5 Helps Carry the Cost" campaign. Donations were accepted at all locations of Bank Independent, by PayPal and through four scheduled "Stuff the Bus" collection events.
"We are grateful to all those who donated supplies and funds during this year's drive," said Rick Wardlaw, CEO of Bank Independent. "Without the support of our incredible communities, we would not be able to make the same positive impact on the lives of teachers and students in North Alabama."
Over the last nine years, the Bank Independent School Share drive has generated a financial impact of over $277,234.38 across the seven-county footprint. All school supplies and cash donations are distributed through local organizations in each market, including Committee on Church Cooperation in Decatur, Sidney's Safe! Foundation, the Department of Human Resources in Franklin, Lawrence and Limestone Counties, and Free 2 Teach in Madison.
"The support we receive from our customers and team members gets better each year," Bank Independent Community Engagement Leader, Hallie Mauldin said. "This is such an important drive because it allows our teachers and students to get the school year off to a great start."
School Share is part of Bank Independent's Helping Hands program, which also includes employee volunteer efforts, donations, and sponsorships. Other Share drives include Toy Share to collect toys for children during the holiday season, Shelter Share to benefit animal shelters, and Food Share to collect non-perishable food items.
About Bank Independent
Since 1947, Bank Independent has taken pride in serving the customers who count on us to be there for them when they need us most. With 31 traditional Sales Offices across North Alabama, an on-campus Deshler Tiger Branch, and the Digital Sales Office, we're committed to providing the best service, designing the most desired products, and creating an overall excellent experience for each and every customer. As a local community bank, we believe in building relationships that run deep and last. All our team members reside in our local communities and believe in giving back through volunteering. To become part of a bank that makes a positive difference in people's lives, visit us at bibank.com.
###