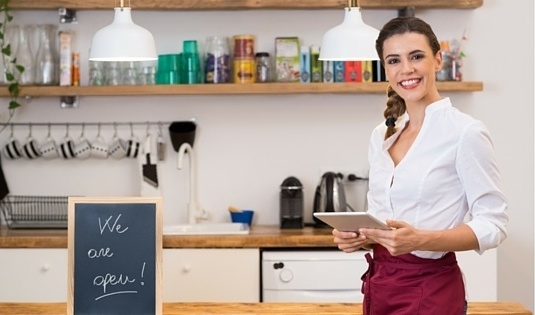 How often do you hear this when checking out at a retailer: "Are you a member of our loyalty program?" or "Do you have your rewards card with you today?" These days, consumers can easily collect a keychain full of bar-coded fobs designating their loyalty to certain merchants. The programs aren't a passing fad. In fact, studies show that loyalty and reward programs are growing in popularity because of the benefits they offer to both businesses and consumers. The great news is that these programs are no longer just for the big box stores--there are some simple ways small business owners like you can show your customers how much you appreciate them, and keep them coming back!
Chances are you spend money selectively to earn hotel points, grocery discounts, airline miles or some other brand perk. In fact, McKinsey and Company reports that over three-quarters of US households are enrolled in a loyalty program, and the average household has signed up for 18 memberships. That's a lot of key fobs.
There are plenty of companies that are ready to help you add your own branded fob to consumers' keychains (our Bank Independent Business Banking team would love to meet with you to discuss our program!), but before you select a loyalty program partner, here are a few things to consider:
The simpler, the better -- Why make your customer jump through hoops to participate in your program? Try to avoid complicated enrollments and convoluted redemption processes. Programs that don't require coupons, cards or ID numbers to memorize are ideal.
Points, perks, premier status...which is best for your business? -- The purpose of your program is to reward customer loyalty and encourage repeat business, but how you choose to do this is up to you. Some retailers choose a simple point-building plan where you earn a certain number of points for every purchase you make. Others let purchases build up to a certain level of status, such as "Gold" or "Premier." Others reward loyalty with a flat percentage off of purchases. Our advice? Refer to our first tip, and keep it simple, but make it worth the customer's time and effort. Your program partner should be able to help you decide which plan will work for you.
Surprise your customers -- Use your loyalty program contact information (email addresses, text messages, etc.) to offer your customers something special every so often. Invite them to a "members only" event or a flash sale. Offer them an additional percentage off purchases for a limited time. Your loyal customers will feel special and recognized.
Remember to brand your business -- Use your rewards or loyalty program as an opportunity to remind customers of your business's brand--your name, logo, and the feeling they get when they shop with you. Even if you don't issue cards or coupons, display your brand on a create a customized website for your program with a unique URL. While your customers are tracking or redeeming their rewards points, you can show them your latest products.
A well-planned and consistent loyalty or rewards program can set your business apart in the marketplace. Bank Independent's Business Banking team partners with Elavon's FanFare program to offer businesses loyalty and rewards with flexible customization and branding options, online management, and customer-friendly options. We'd be more than happy to stop by your business to talk about how a program like this can benefit your business!