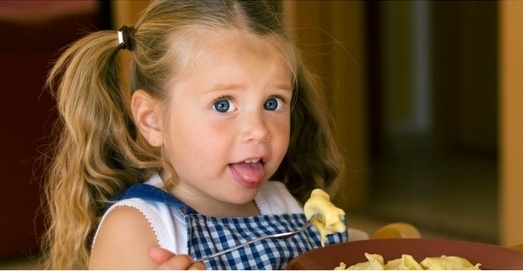 Have you ever been hungry?
Not "hungry" as in "Oh, I just had a three-course lunch and I'm already hungry again!"
I mean, hungry as in you haven't had anything at all to eat in days. Or your mom's not home because she works two jobs and the only thing in your cabinets is a box of cake mix, so you eat that. Or you want to feed your children but it's the end of the month and you have no money to buy even a jar of peanut butter.
I was astonished--and saddened--to learn years ago from Sarah-Jennifer
Thompson, founder of Sidney's Safe! Foundation in Florence that this was a big problem in our area. People in our own backyards--especially children--were going to bed hungry everyday.
Statistics back up the stories:
Sarah-Jennifer told us about the child who resorted to eating powdered cake mix because it was the only thing in the cabinet. She explained that weekends, holidays and summer vacation months are when children are most at risk for hunger. This makes a sad sort of sense and highlights the importance of subsidized school meal programs.
Why a summer food drive?
That's why Bank Independent's Food Share takes place in early May. We've learned from Sidney's Safe, the Committee on Church Cooperation in Decatur, and other food distribution organizations in the counties we serve that food banks benefit greatly from the community's spirit of giving over the holidays. But those overflowing shelves are nearly empty by the end of May, when so many schoolchildren need the most help.
The folks involved in these organizations pour their hearts and souls into their programs to ensure families are fed year-round. But they can't do it alone. They need our help.
How you can help
The Bank Independent Food Share drive was created to make it easier for everyone to donate to local organizations who feed local families. We welcome you to drop off your donations of non-perishable items at all of our sales offices through Friday, May 12 to share with:
These incredibly impactful programs have recommended the following non-perishable items for donation: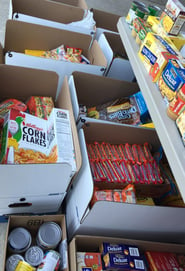 Apple sauce

Canned meats

Cereal

Granola bars

Jars of peanut butter and jelly

Instant potatoes

Mac & cheese

Peanut butter crackers

Pop-tarts

Ramen noodles

Saltine crackers

Soups
Think about that sweet child eating cake mix, or that mom searching for anything she can to feed her babies, and pick up an item or two when you shop this week. If you can't make it to a branch, check our Facebook page for on-site opportunities on Friday, May 12, or make a donation to the Food Share program via Paypal:
Help Bank Independent and these local organizations feed our neighbors in need!