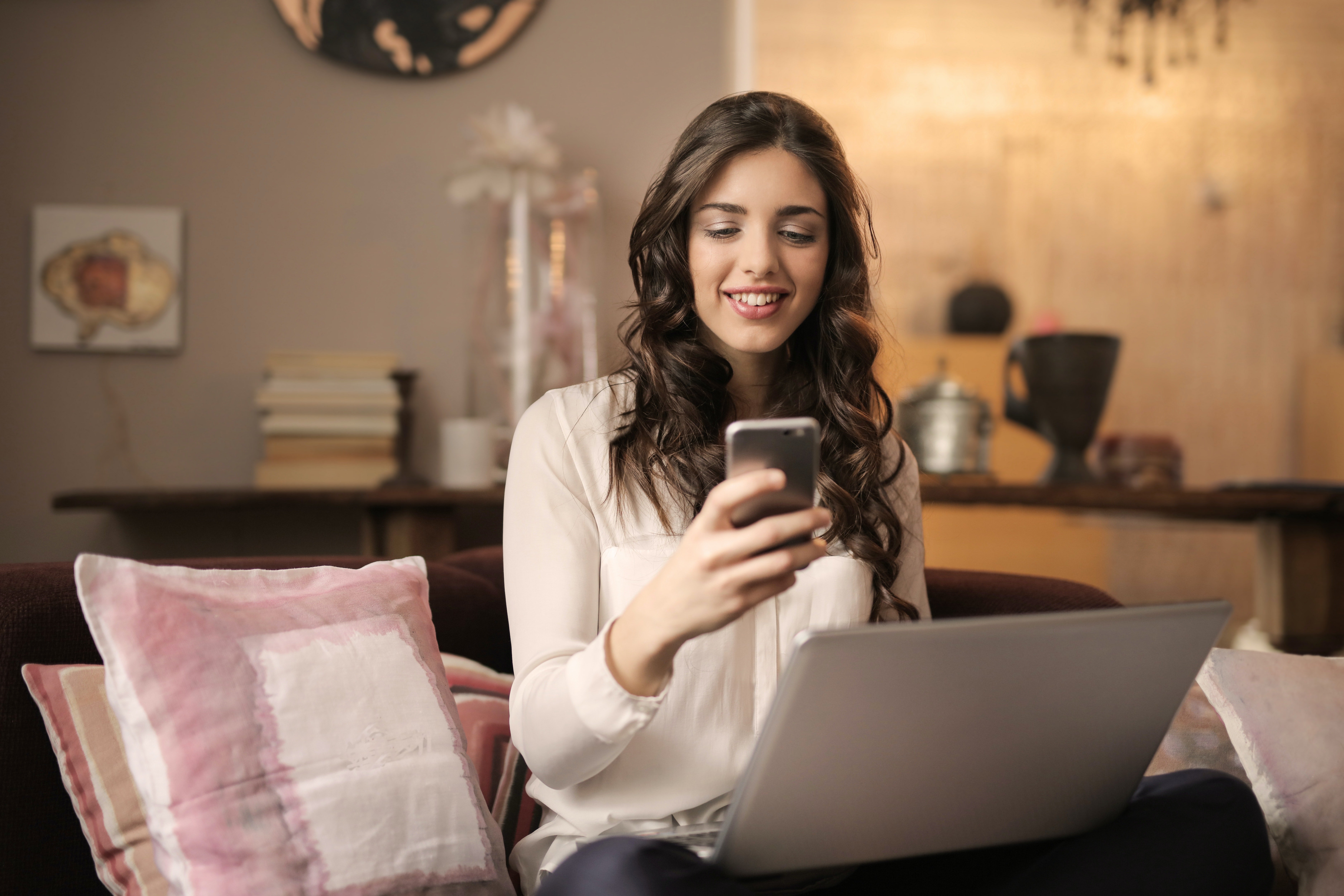 When you think of digital banking, you might imagine simple electronic transactions. However, digital banking encompasses so much more. The model of digital banking has become more prevalent and necessary in the current environment. The demand for digital banking grows every day along with its capabilities and benefits. No matter where you are, digital banking provides convenience and multifaceted features to meet your banking needs.
Digital Banking can be accessed through robust online and mobile platforms which offer convenient tools right at your fingertips. For example, Bank Independent offers Sync Online and Mobile Banking. You can find the app available for most devices located in the App Store or Google Play. Simply search Sync Mobile and download for free.
Why use a mobile app?
Sync Mobile offers many features that make banking simple and effective right from your mobile device. No need for a deposit slip or a trip to the bank. You have access to your bank account direct from your device to check balances, clear transactions, transfer funds, deposit checks, and so much more.
Before mobile apps, customers were mostly tied to traditional banking relationships in which they had to rely on their own diligence and records to ensure their records matched the bank's information. Customers had to be very diligent about keeping track of all transactions and their current balances. Money moves much faster now because of debit cards, digital payments, and even real-time payments, where you can make multiple transactions throughout the day. It's best practice to always keep an eye on transactions that go through your accounts, but Sync Mobile makes the process much faster, more detailed, and easier. It is a reliable, accurate source when trying to monitor and maintain your balances.
Digital banking is convenient.
Consider mobile check deposit. Mobile Deposit allow you to sign, snap a picture of the front and back of the check, and send the picture to deposit it into your account. It's that easy and no service charge applies at Bank Independent! Once the deposit is approved by our Digital Sales Office during our normal business hours (until 8 pm Monday through Saturday!), the deposit amount appears in your account.
Digital banking helps protect you from fraud.
You can view transactions in real time. If a transaction appears suspicious, the app provides features which allow you to lock the card. This will ensure that no further unwarranted transactions can go through. The Conversations feature allows you to chat directly with Customer Service to ask questions about specific transactions, verify transactions were made by you, or ask any other questions regarding your account.
Digital banking helps you manage your debit card.
Card Management notifications and alerts give you a better chance of preventing fraud by alerting you to the possibility of fraudulent transactions and safeguarding your account in the event that it is compromised. You can block transactions based on location (international transactions), merchant type, and transaction type (i.e., e-commerce, payment by phone, or recurring transactions). Set and receive different notifications based on spending limits by day or month. You can choose to receive notifications by email, text, or in-app notifications. You can even report a lost or stolen card or temporarily lock your card until it is located.
Make sure you're getting full service from digital banking.
Securely enroll in Sync Online and Mobile Banking in just minutes with your Bank Independent account number and up-to-date contact information. Our digital banking is backed by a real team of bankers available to assist you. Our team members are available from 8:00 a.m. to 8:00 p.m. CST Monday through Saturday. They can assist you with your banking needs, whether opening checking and savings accounts, certificates of deposit or transferring funds. Sync is another way Bank Independent provides you with the right balance between digital and personal banking.
Download the Sync Mobile Banking App
and experience the 24/7/365 convenience of
secure independent banking