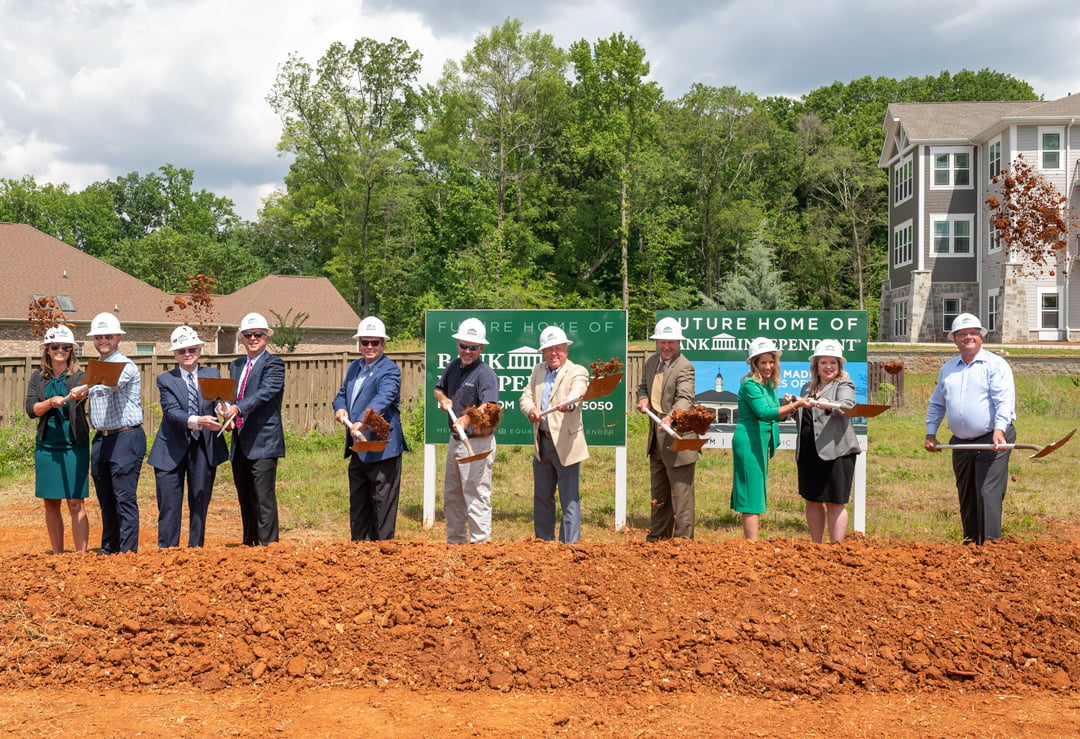 Huntsville, Ala. – Thursday, June 2, 2022 – Bank Independent and the City of Madison joined together on Wednesday, June 1 to break ground on a new West Madison Sales Office located on County Line Road.
"We are proud and excited to be expanding our full line of financial services further into Madison," says Macke Mauldin, President of Bank Independent. "This will be our fifth sales office since we began serving Madison County in 2014. We have an outstanding team of financial experts that are fully engaged in the communities we serve. Bank Independent is built to serve and we look forward to being the bank of choice to the businesses and residents of Madison."
"What I really appreciate about our entire community is our entire area–we continue to work together to be successful, so organizations have the ability to grow," said Madison Mayor Paul Finley. "In the end, I'll say this: we love our community, and it continues to get stronger thanks to folks like you. Quality businesses continue to invest here. We thank you for that, we're very appreciative of that, and we look forward to breaking some ground."
The West Madison location is expected to open in 2023 and will be the 30th Sales Office for Bank Independent and the second in the city of Madison. It will be the fifth office in Madison County.
About Bank Independent
Since 1947, Bank Independent has taken pride in serving the customers who count on us to be there for them when they need us most. With 29 traditional Sales Offices across North Alabama, an on-campus Deshler Tiger Branch, and the Digital Sales Office, we're committed to providing the best service, designing the most desired products and creating an overall excellent experience for each and every customer. As a local community bank, we believe in building relationships that run deep and last. All of our employees reside in our local communities and believe in giving back through volunteering. To become part of a bank that makes a positive difference in people's lives, visit us at bibank.com.