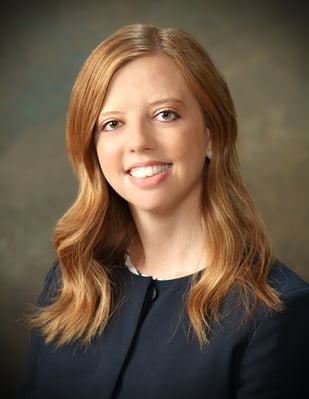 BOULDER, Colo. – Lori Hall, VP Comptroller of Bank Independent, has completed the Graduate School of Banking at Colorado's exclusive C-suite school, the Executive Development Institute for Community Bankers® (EDI). Hall was among eight graduates of the class honored during a ceremony on October 18, 2023, in Westminster, Colo.
"Lori's completion of the demanding Colorado Graduate School of Banking's Executive Development Institute (EDI) has provided her with priceless knowledge and abilities that will enhance both her personal growth and the overall success of Bank Independent," stated Rick Wardlaw, CEO of Bank Independent. "We are extremely proud of her for investing in her education to expand her expertise. Her graduation from the EDI is a testament to her dedication to progress and to strengthening her contributions to the bank, allowing us to make a positive difference in people's lives."
Through a rigorous 19-month period, EDI prepares new or rising community bank executives to lead in an increasingly challenging economic environment and competitive financial services marketplace. Participants undergo a curriculum dually focused on leadership development and strategic financial management, resulting in measured improvements to individual leadership capabilities, organizational culture and bank performance.
"EDI is helping community banks develop their future executives in support of the bank's succession plan," said GSBC President & CEO Michael Stevens. "Hall is well prepared to provide forward-thinking leadership for her bank, community, employees and the industry."
To graduate, Hall completed three projects supportive of her banks' strategic plan, including talent management, enterprise risk and profitability improvement. The results were presented to their peer-group-like cohort of eight non-competing participants. Executive coaching and mentoring by community bank CEOs also served the Hall's growth and development throughout.
GSBC is now enrolling Cohorts 12 and 13 to begin EDI in April and October 2024, respectively. For more information, visit www.GSBColorado.org.
# # #
The Graduate School of Banking at Colorado is America's Premier Community Banking School, boasting more than 8,000 alumni since its inception in 1950, and educating approximately 600 bankers and regulatory professionals from around the nation annually. GSBC prides itself on its commitment to providing unmatched higher education to America's community bankers. To learn more about GSBC's lineup of comprehensive educational programs, visit www.GSBColorado.org.