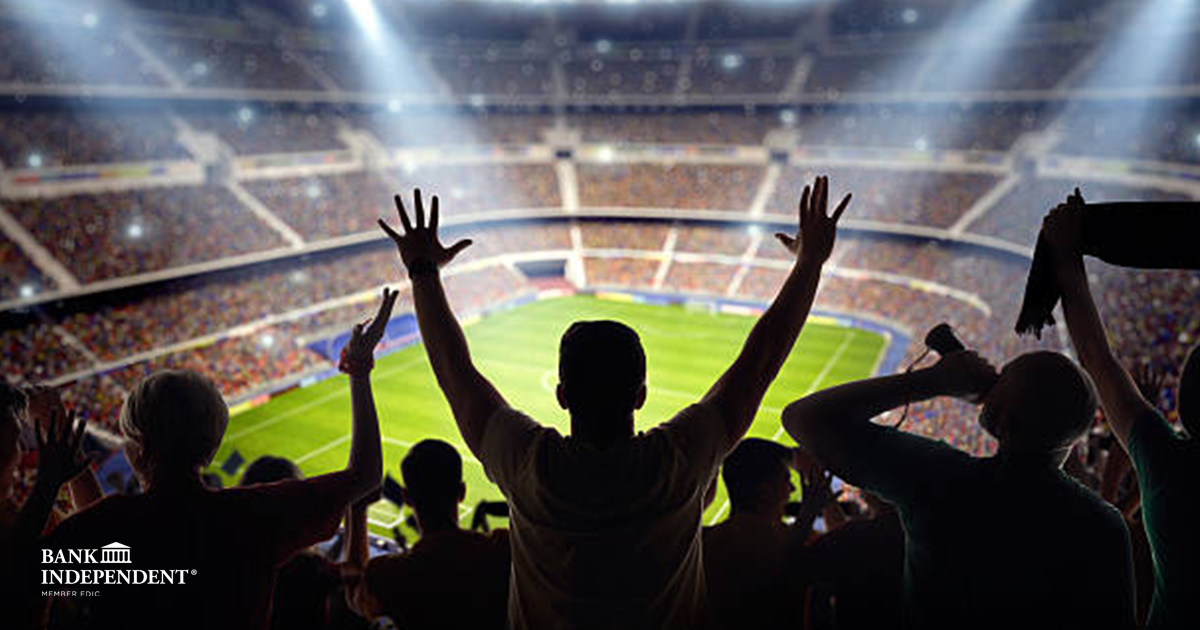 It's the biggest game of the year and you're ready for it. Not only are you psyched for the matchup, but you've been planning and preparing for weeks. There are a few things to keep in mind as you get ready for the big day, so read on for our best tips!
First, make sure you set a budget and stick to it when it comes to food and drink. Concessions can add up quickly, so be mindful of your spending. And speaking of spending, don't go overboard on team merchandise. It's fun to represent your favorite team but remember that stuff can be expensive.
Finally, if you're traveling to see the game, think about carpooling with friends or family. It'll save you money on gas and give you more time to chat before and after the big event!
Have a Set Amount You're Going to Spend on Concessions
When it comes to attending the big game, one of the most important things is to have a set amount you're going to spend on concessions. This includes food and drinks, but also any souvenirs or memorabilia you may purchase while there.
By knowing exactly how much money you're willing to part with, you won't be tempted to overspend and put yourself in debt. You'll also be able to better enjoy the game itself, without having to worry about money.
So, make a plan and stick to it, that is the best way to enjoy the game (and your wallet) to the fullest!
Don't Go Overboard With Merchandise
It's easy to go overboard when you're buying team merchandise. After all, we want to represent our favorite team in the best way possible. But sometimes that means spending way more than we intended.
Be aware of how much you're spending on merchandise and try not to go too crazy. There is nothing wrong with showing your team spirit, but there is no need to break the bank in the process.
There are plenty of other ways to show your support for your team. Why not try attending a game together with friends or family? That's a terrific way to save money and have a good time at the same time.
Carpool to Save on Gas
Don't want to leave your friends behind when you go to the big game? No problem! Why not carpool and save on gas while you're at it? Not only will you save money, but you'll also get to spend some extra time with your friends.
Just make sure to plan ahead. It's always a good idea to know how many people are in your carpool before you head to the stadium. That way, you can avoid any last-minute surprises (or arguments). And if things do start to get tense, at least you'll have the comfort of knowing that you're all there for the same reason: rooting on your favorite team!
Bring Your Own Food and Drinks
Another way to save some money when attending a game is by bringing your own food and drinks. This may not be possible if the game is at a stadium but if you're tailgating or the game is at a friend's house, make sure to bring enough food and drinks for everyone. Not only will this save you money, but it'll also be appreciated by your friends or family.
Get There Early to Snag a Good Parking Spot
One of the most frustrating things about going to a big game is trying to find a good parking spot. But if you get there early, you can snag a great spot and save yourself a lot of stress.
Getting there early also has another big advantage. You can get into the stadium early and scope out your seats. This way, you can avoid the crowd and find the perfect spot to watch the game. Plus, if you get there early enough, you might even be able to catch some of the pre-game festivities.
Avoid Buying Tickets From Scalpers
This may be difficult to avoid depending on how popular the game is but buying tickets from scalpers is always a rip off. Not only are you spending way more money than you need to, but there's also no guarantee that the tickets are even real.
If you absolutely must buy from a scalper, make sure to do it in person so you can inspect the tickets beforehand. And even then, be prepared to pay way more than face value.
A better option is to find a ticket broker or reseller that you can trust. There are plenty of reputable ones out there that will sell you tickets at a fair price. Just make sure to do your research beforehand so you don't get scammed.
Conclusion
In short, when it comes to preparing for the big game, there are a few things you can do to save money and still have a great time. First, set a budget for yourself and stick to it. Second, carpool with friends or family to save on gas. Third, don't go overboard with purchasing merchandise. And finally, enjoy the game!