You may have heard that the FDIC (Federal Deposit Insurance Corporation) is an independent agency created by the federal government that protects your money if your bank fails. But did you know that the FDIC also offers a calculator to help you understand how much coverage you have?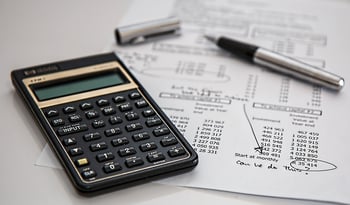 The EDIE calculator (Easy Deposits, Insurance, and Ever-Changing Rates) is a great tool that can help you estimate your FDIC coverage for different types of accounts. You can access the calculator at https://edie.fdic.gov/calculator.html.
What Is the EDIE Calculator?
The FDIC has created the EDIE as a reference guide that helps explain the various levels of FDIC protection and how they apply to depositors. It also allows you to calculate the amount of insurance coverage on individual accounts and deposits.
The EDIE calculator is easy to use. Simply enter the name of the financial institution, your account number, and the account balance. The calculator will then provide you with the amount of insurance coverage for that account.
You can also use the EDIE calculator to estimate your total insurance coverage. The FDIC is committed to protecting depositors, and the EDIE calculator is one way the FDIC makes it easy for you to understand your coverage.
How to Use the EDIE Calculator
The EDIE calculator can help you understand the distinct types of FDIC insurance coverage available to you. The calculator will provide you with information on which type of coverage is available and how much of your deposit is protected.
You can also use the EDIE calculator to get information on how to add or remove accounts from coverage, and to find out about coverage for retirement accounts and other unique situations. And be sure to check out the reference guide and FAQs sections for more in-depth information on using the calculator.
Key Considerations When Using the EDIE Calculator
When using the EDIE calculator, there are a few key things to keep in mind. First, make sure to enter the correct information. This includes your bank's name and any other information you have. If you're unsure of any of this information, you can always check with your bank.
Second, keep in mind that the calculator is only based on calculations currently available to the FDIC; it does not include any special discounts or protections provided by your bank or other institutions.
Finally, although the FDIC has created this calculator as a tool to help customers understand their deposit insurance coverage and how it works, it's important to note that it does not replace seeking legal or financial advice from professionals. So, if you're unsure about something or need more details about your coverage, don't hesitate to reach out for help from an expert.
Common Questions About FDIC Coverage and EDIE Calculator
When people are trying to make sense of FDIC coverage and the EDIE Calculator, there are some frequent questions that come up.
First, is the calculator helpful for all bank accounts? Absolutely! You can use the EDIE Calculator to get an overview of FDIC insurance coverage for your deposit accounts no matter what kind of bank you have.
Another common question is, what exactly does the EDIE Calculator do? It helps you determine whether all your deposits are insured and then figure out how much coverage you have across those accounts.
Finally, a third question is whether you need to sign up for FDIC insurance coverage. The answer is no - FDIC insurance coverage applies automatically to deposits in eligible banks, who are FDIC insured like Bank Independent. The EDIE Calculator is just a tool to help you understand the FDIC insurance protection that you already have.
When it comes to your finances, it's important to be as prepared as possible. That's why the FDIC offers the EDIE Calculator- so you can be sure that you're getting the most accurate information about your coverage.
It's also important to know that your financial institution has a solid reputation. Bank Independent was recognized as "Superior" by BauerFinancial. This five-star rating is the highest awarded to banks by BauerFinancial, which places Bank Independent on BauerFinancial's "Recommended Report." Bank Independent has earned this designation for 132 consecutive quarters since the third quarter of 1989.

Bank Independent was also awarded a "Blue Ribbon" by Veribanc. Veribanc's Blue Ribbon Bank Commendation of Excellence formally recognizes banks that have met exceptionally high standards and have demonstrated exceptional attention to safety, soundness, and financial strength. Bank Independent has achieved this designation for 62 consecutive quarters since the third quarter of 2007.