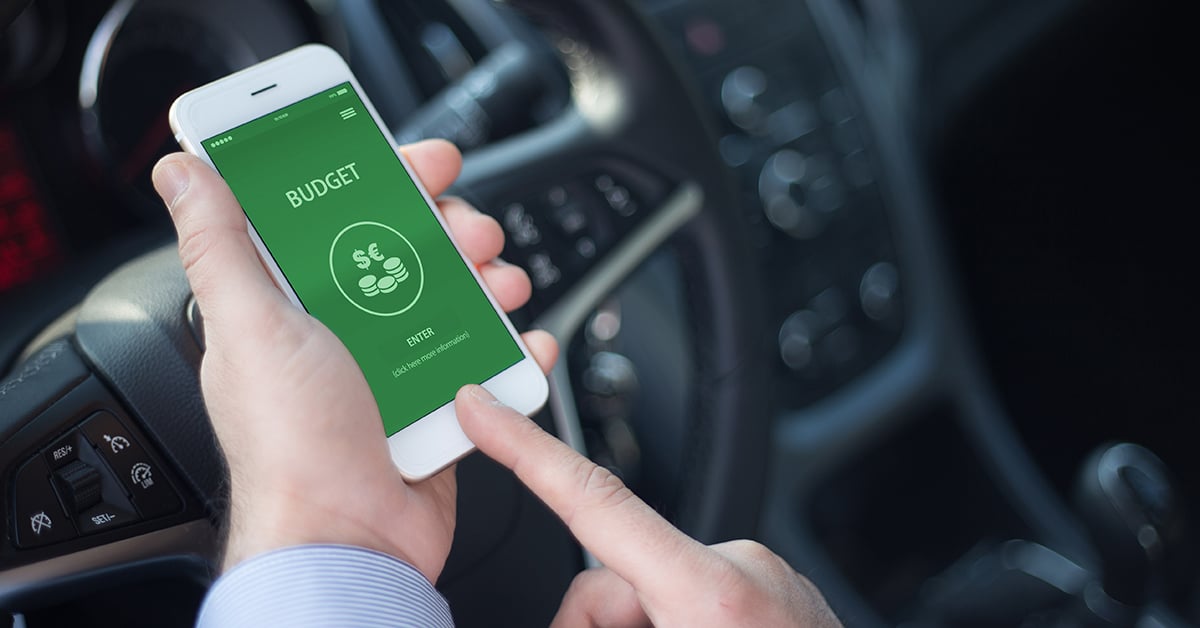 You're probably wondering how you're going to make your money last until the end of the month. After all, bills are piling up while your paycheck stays the same size. Don't worry, we've all been there at some point in our lives.
The good news is, that there are plenty of budgeting applications that can help you get your finances in order. In this post, we'll discuss a few of our favorites and how they can help you make sense of your money.
Bank Independent does not own or endorse any of the applications below and by downloading them you are agreeing to the conditions of the application owner. These are just a few of the ones that we recommend but be sure to do your research before downloading.
You Need a Budget
There's no getting around it: if you want to get your financial life in order, you need a budget. A budget is a plan for how you're going to allocate your income each month, and it's the key to taking control of your spending.
There are several different budgeting applications out there, but my personal favorite is You Need a Budget (YNAB for short). YNAB is easy to use, it's web-based so you can access it from anywhere, and it has a ton of excellent features that will help you stay on top of your finances.
If you're looking for a great budgeting application that will help you get your finances in check, I highly recommend downloading YNAB.
Mint
When it comes to budgeting, Mint is one of the most popular applications out there. And for good reason! It's easy to use, with a sleek and user-friendly interface, and it's packed with features that make it easy to get your finances in order.
For starters, Mint lets you connect all your bank accounts, investment accounts, and credit cards in one place. This makes it easy to track your spending and create a budget that works for you. Plus, Mint offers a host of other features, such as goal setting, bill paying, and investment tracking. If you're looking for an all-in-one budgeting solution, Mint is worth checking out.
Every Dollar
Every Dollar is part of the Dave Ramsey family of products. It allows you to personalize your budget in a way that makes sense for you. You can set up a savings fund that can help with an incident or allow you to plan for big purchases. It syncs across all devices and you can check your budget from anywhere and spend confidently.
With Every Dollar, you can set due dates so bills no longer sneak up on you. Split transactions are available for those long receipts across multiple categories and expenses. Keeping your budget consistent is easy when you can copy and paste your budget from month to month.
Pocket Guard
There are a lot of different budgeting applications on the market, but we think Pocket Guard is one of the best. It's simple to use and helps you track your spending in real time, so you can see where your money is going. Plus, it's free!
Goodbudget
If you're looking for a budgeting application that is both easy to use and effective, Goodbudget is a great option. This app allows you to create budgets for both monthly and yearly expenses, track your income and expenses, and set up savings goals.
What I love about Goodbudget is that it's not just a budgeting tool, but also a communication tool. You can create shared budgets with your partner, family, or friends, which helps to keep everyone on the same page when it comes to your finances.
Spendee
If you're looking for a budgeting application that is both easy to use and packed with features, Spendee is a great option. With this app, you can create multiple budgets, track your expenses, and even connect with other users to share advice and tips.
What I love about Spendee is that it makes budgeting simple and straightforward. The app is easy to navigate, and you don't need any prior knowledge of budgeting to get started. Plus, the colorful interface makes it fun to use!
Conclusion
When it comes to budgeting and money management, it can be tough to know where to start. That's why we've put together a list of the best budgeting applications for you to download and get started on taking control of your financial future.
Whether you're looking for a simple application to help you keep track of your expenses or a more complex program that can help you plan your budget down to the last penny, we've got you covered. So, what are you waiting for? Download one of these budgeting applications today and start taking steps towards a more financially secure future.