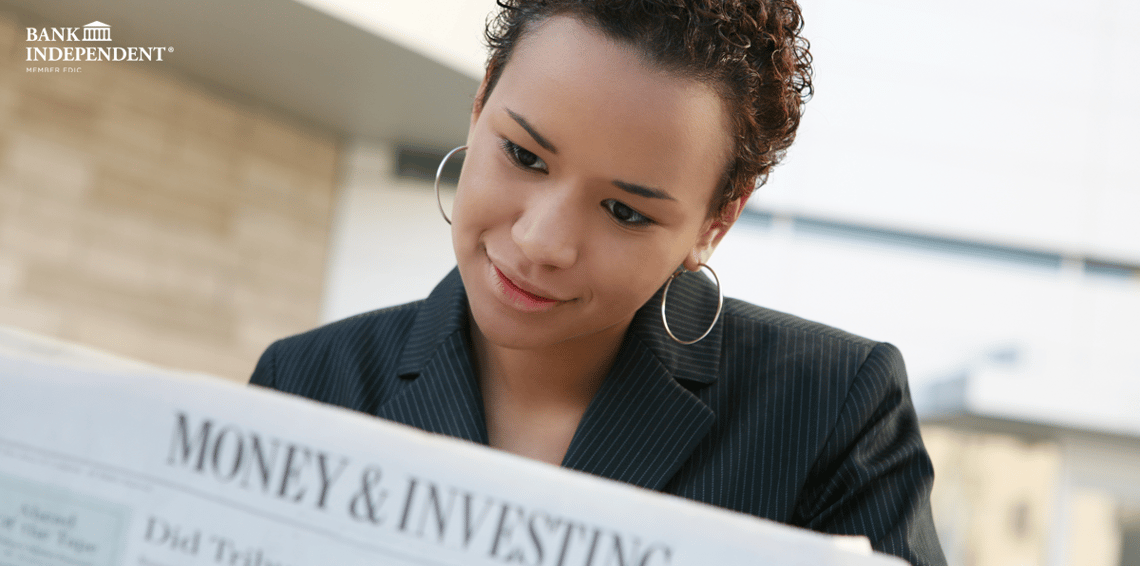 If you're looking for a low-risk way to grow your savings, a certificate of deposit (CD) could be an excellent option. CDs offer fixed interest rates and are insured by the Federal Deposit Insurance Corporation (FDIC) up to the allowable amount, making them safer and offer a good return on your money.
At Bank Independent, we offer competitive CD rates that can help you maximize your earnings. Here are some of the benefits of our CD rates:

Competitive: Our CD rates are some of the best in the market, providing you with a good return on your money. With our CD rates, you can watch your savings grow faster than with traditional savings accounts.
Flexible terms: Our CDs come with flexible terms that range from a few months to several years. You can choose a term that fits your financial goals and schedule. Plus, we offer automatic renewal options, so you can keep earning interest without having to worry about renewing your CD.

No Penalty Withdrawal*: We also offer a special product that features a One-Time Early Withdrawal with no penalty.

Low risk: CDs are a low-risk investment, as they are FDIC-insured, up to the allowable amount, and provide a guaranteed return on your investment. With our CD rates, you can be confident that your savings are in good hands.

Easy access: Our CD accounts are easy to open and manage, with online and mobile banking options that make it convenient for you to access your account and track your earnings.
If you're interested in maximizing your savings and earning a good return on your money, consider opening a CD account with us. With our competitive rates and flexible terms, you can find the perfect CD that fits your financial goals. Visit us at one of our 30 locations or view our CD Rates online.
$0 One-Time Early Withdrawal. You are entitled to a one-time, penalty-free opportunity to make a partial withdrawal from this Certificate of Deposit without incurring an early withdrawal penalty. No additional funds may be added. The partial withdrawal will not extend or change the maturity date. The one-time option to make a partial withdrawal without a penalty will be allowed 7 days after the original certificate and will expire on the maturity date of the original certificate. It will not apply to the certificate if it is renewed or if it auto-renews.