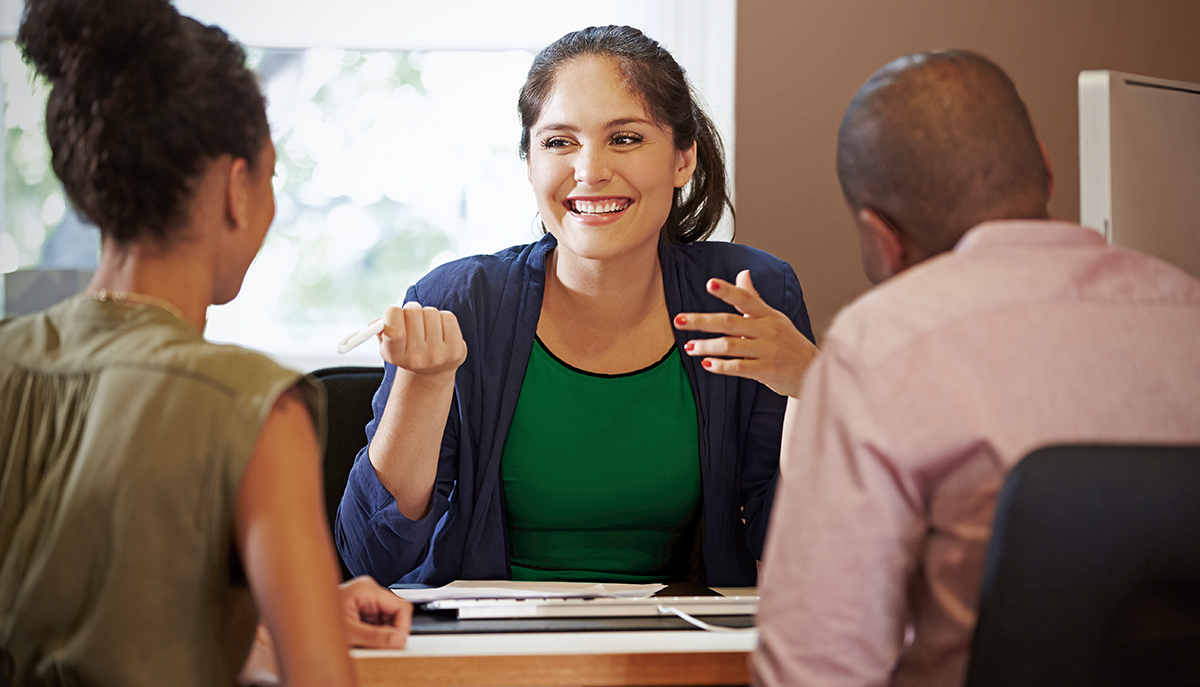 You've probably heard it said that all banks offer pretty much the same services and products, so it doesn't matter which one you choose, right? Wrong. Not every bank is created equal. The truth is, not all banks are the same and it's important to find a bank that listens and meets your needs and expectations.
There's no one-size-fits-all when it comes to selecting the best bank for you. It takes research, due diligence, and a bit of legwork to narrow down your options until you find the perfect one. Let us help you get started by walking you through what to consider and how to choose the best fit for you.
Choosing a Bank Type
When it comes to the actual place where you'll park your money, you have three basic options:
Traditional Bank
You've seen these on the corner of every big city and small town in America. With a traditional bank, you can choose a big national bank or a smaller community option.
It all comes down to the type of service you would like to receive. If you don't mind not knowing your personal banker, then a larger regional bank might be best for you. On the other hand, if you are looking for a more tailored, service-oriented, and relational experience, a community bank should be your choice.
Credit Union
These are like traditional banks with a few differences. Credit unions are non-profit organizations—meaning their shareholders are their members.
Usually, credit union membership is based on certain criteria, like being a teacher, working for a certain company, or serving in the military. They usually have fewer branches and ATMs.
Online Bank
This is the new kid on the block. With this option, everything happens digitally—deposits, transfers, bill payments, and savings. There's no face-to-face human interaction with online banks.
Customer service with online banking is usually done entirely on the phone or via email or live chat. If an issue arises then you don't have the option to walk into your local office for a solution.
Banking Services and Products
Check the Interest Rates
You should be interested in a bank's interest rates. This is the interest you earn in checking, savings, certificates of deposit, money market accounts—pretty much any account where the bank uses your money and pays you for the privilege.
Banks and credit unions usually advertise their rates online. Online banks often offer better rates because they don't carry the costs of having a brick-and-mortar bank in every town. We're not talking big numbers here, but you still need to do the research.
Lots of banks will use special interest rates or introductory offers to get new customers, but those rates may not last forever, so read the fine print (even if you have to squint a little).
Find out the number of ATMs and Branches
Many banks charge you with fees for using an ATM from another bank. If you love using your ATM to pull out some cash for your envelope system, make sure you have a good network that won't charge you fees. If your bank or credit union has several branches, that ups your chances of having convenient, fee-free ATMs nearby.
See if it has Mobile or Online Banking
Having a user-friendly website and mobile banking app that work together is a game-changer when it comes to convenience. With good online and mobile banking, you'll be able to transfer money, view your accounts, make payments, and make mobile deposits. Some sites and apps even include an ATM finder and offer text alerts when your balance is low.
Consider the Convenience Factor
Choose a bank you actually enjoy doing business with. If you have to spend a lot of time and effort getting answers about a particular bank (who has time for that?), then you need to go somewhere else. And if they don't have an online presence, you can be pretty sure most of their other systems will be outdated too.
You also need to know if a bank has good customer service. You can check online reviews but take those with a grain of salt. Internet trolls are hiding everywhere! The best way to find out about a bank is by word of mouth. Just ask friends and colleagues where they bank and if they've had good experiences. And if you can contact your bank in multiple ways (phone, email, text, social media, online chat), then you know that the bank is trying to take care of its people.
Make Sure the Bank is Secure
In today's hack-happy world, you can't be too careful when it comes to protecting your money and personal information. The other features on this list won't matter if a middle schooler can hack into your bank. So, if a bank or credit union has wimpy security, that's a red flag.
You'll also want to make sure your money is insured. Most banks and credit unions are insured by the Federal Deposit Insurance Corporation (FDIC) or the National Credit Union Administration (NCUA). Both will cover accounts up to $250,000. That means if the bank fails, your money will be safe. Bottom line: If a bank or credit union isn't insured, don't give them your money!
Find a Bank that Gives Back to the Community
Make sure the bank you chose cares about your community. Are they invested and visible in the ways they give back? Do they donate to the local community and are they present when an emergency need arises locally?
You may think it's not a big deal in the decision-making process for choosing a bank, but wouldn't you want to do business with a company that cares about its local community?
When you bank with a local institution, your money stays in your community. Local banks are more likely to reinvest profits back into the community, supporting small businesses and local non-profits. They also offer more personalized service, which is important when you need guidance with your finances.
FAQs About Choosing the Right Bank
It's understandable to feel overwhelmed or confused when looking for the right bank, but don't worry, we've got you covered. To clarify things, here are some frequently asked questions about choosing the best bank for you:
What should I look for in a bank?
It all boils down to what kind of services you need from your bank and what kind of fees and charges you're comfortable with. Make sure you look at all their offerings, online features, interest rates, fee structures, and more, before making a decision.
How do I find out more information?
The best way to do your research is to go online and check out the websites of different banks. You can also visit physical branches or call customer service centers and ask any questions you have about their products and services.
Are there any red flags I should watch out for?
Yes, absolutely. Some banks have hidden fees that aren't clearly stated in their terms and conditions. Make sure you read the fine print carefully before signing up for any product or service that could cost you more money than originally expected. Additionally, be aware of banks that require high minimum balances or offer incentives with hidden catches.
Conclusion
If you made it this far in the blog, then you may feel overwhelmed in choosing the bank that's right for you. Bank Independent meets all the criteria above on what makes the perfect bank. We offer exceptional personal service in over 30 locations in our seven-county footprint, and we are on the cutting edge of technology with our Sync Mobile and Online banking. We are convenient when you need to visit us in person, call our local customer service, or visit us online. We offer products and plans to meet all your banking needs, are insured by the FDIC, and stay up to date on our security to stay ahead of the hackers.
We give back to the communities we serve with our Helping Hands Foundation. Our team members are given paid time to work for the charity of their choice, and we operate four share drives each year that give back to the charities in need. We are local, we reinvest in our communities and offer personal service that you will not get in other places. As we always say: "We are Built to Serve, Not to Sell and We are Here to Stay!"