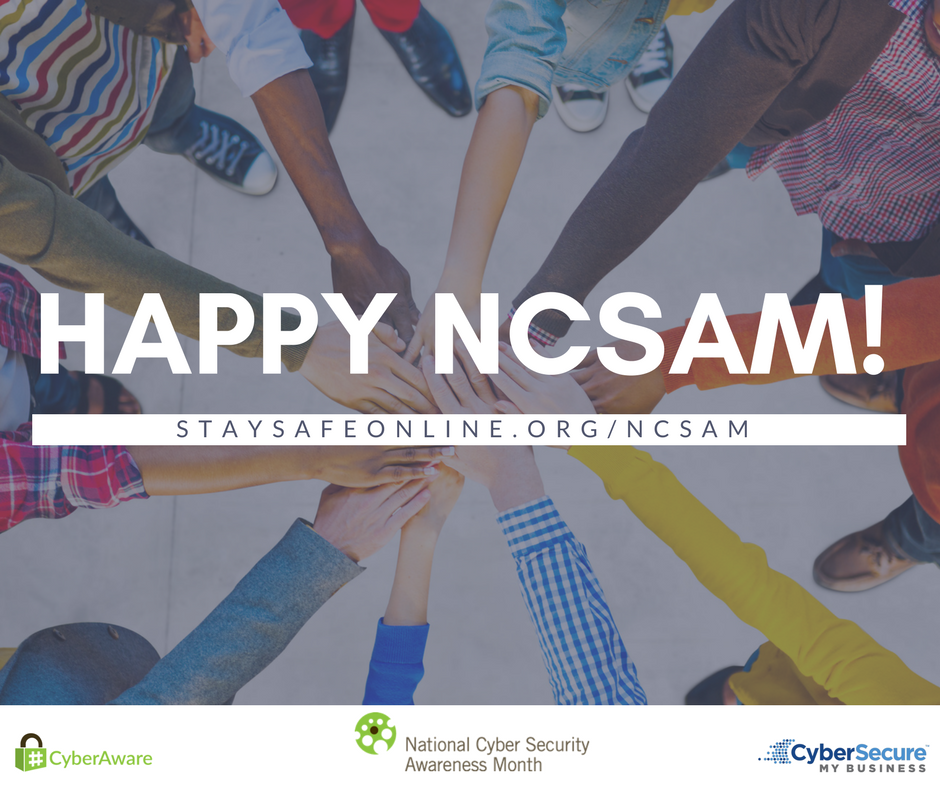 This month marks the fourteenth observation of National Cybersecurity Awareness Month (NCSAM). Established by the U.S. Department of Homeland Security and the National Cyber Security Alliance in 2004, this effort unites government and businesses to promote online security awareness and provide up-to-date guidance for all Americans.
Each week of NCSAM focuses on a different theme:
Week 1: STOP. THINK. CONNECT.: Simple Steps to Online Safety
Week 2: Cybersecurity in the Workplace is Everyone's Business
Week 3: Today's Predictions for Tomorrow's Internet
Week 4: The Internet Wants You: Consider a Career in Cybersecurity
Week 5: Protecting Critical Infrastructure From Cyber Threats
To follow the NCSAM events, bookmark the National Cyber Security Alliance's StaySafeOnline website and visit often!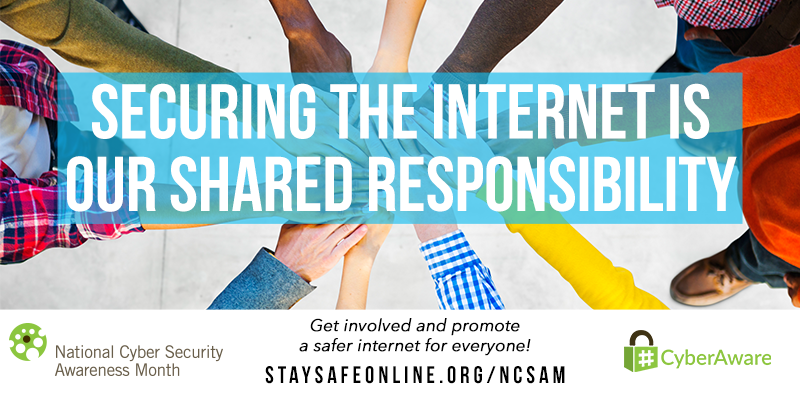 Cybersecurity is Our Shared Responsibility
At Bank Independent, we're firmly committed to protecting the personal and financial information of our customers and our organization. Years ago, our adherence to our values, code of ethics, security standards and bank-wide confidentiality practices were more than enough to ensure the safety and security of this information.
The digital age added new, much more complex layers to our efforts, but Bank Independent has remained true to our commitment. Cybersecurity is a consideration in everything we do at the Bank, and we have multiple resources dedicated to keeping us aware of and on top of cyberthreats. From the systems and programs we use to the vendors we work with to the education of our team members--observing cybersecurity practices is extremely important to us all.
Getting Involved and Championing Cybersecurity
We also think it's important to share what we learn with you, our customers and friends. We're publishing blogs, updating our website, and sharing information with you through emails and social media as often as we can to help you protect yourself from cybercrooks. And we're not going to stop sharing and educating. We'll do what it takes to keep as many folks as possible #cyberaware.
That's why we've joined hundreds of schools, nonprofits, government entities and businesses as 2017 National Cyber Security Awareness Month Champions.
We encourage you to get involved, too. The NCSAM website offers simple ways for you to spread the word about cyberawareness at home, at school, at work, and in your community. You can learn more, download tip sheets, or register here, or follow the hashtag #cyberaware.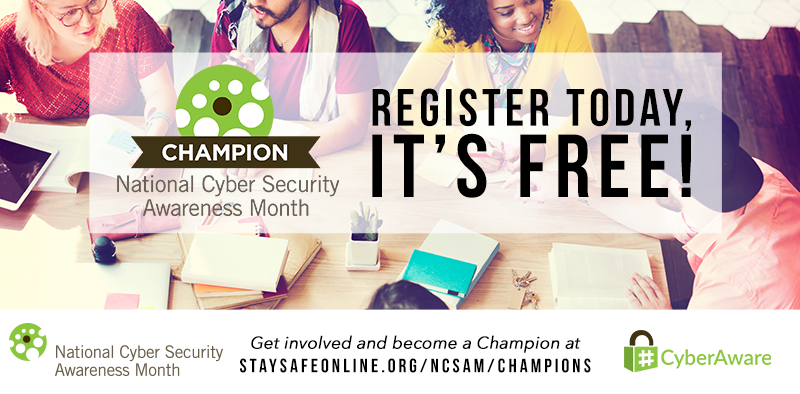 To learn more about what Bank Independent does for you everyday to protect your personal and financial information, and for lots more information on how you can protect yourself, please visit the Identity Protection page on our website.