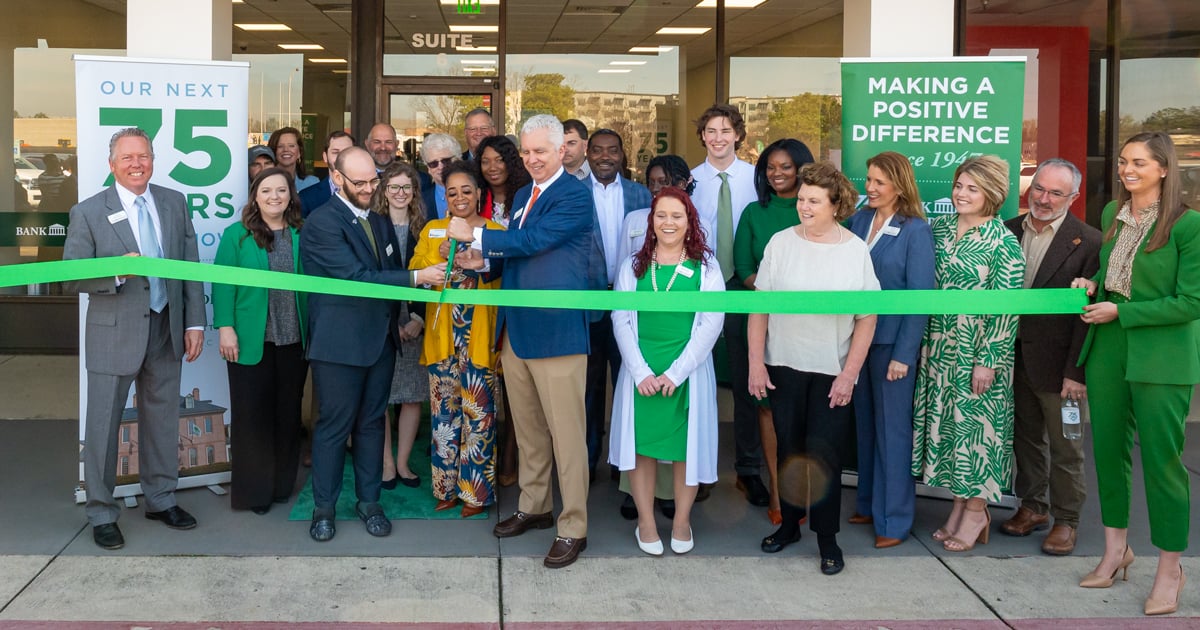 Sheffield, Ala.− Tuesday, March 28, 2023 − Bank Independent has opened a new location in the MidCity Development in Huntsville. The grand opening was celebrated with an open house and ribbon cutting on March 23. It is the second Bank Independent location opened in Huntsville and third in Madison County.
"For over 75 years Bank Independent has built a reputation as the bank of choice and employer of choice for the communities we serve," Bank Independent CEO, Rich Wardlaw said. "Bank Independent is built to serve, not built to sell and we are excited to extend our service to the MidCity market for the next 75 years."
The bank is located at 930 Old Monrovia Road NW and overlooks the new MidCity District. The location is also across from the new Orion Amphitheater where Bank Independent serves as the "Exclusive Financial Partner." It was the quickest opening of a sales office for the bank and those in attendance were treated to a variety of foods from Superhero Chefs.
Built on land formerly occupied by a regional mall, MidCity District was planned through careful research into how people congregate, what communities look for in a place, and how venues, buildings, parks, and public spaces can be used in varied ways. Fitness and recreation, public gathering areas, walkable streets, inspired architecture, vibrant neighborhoods, and intimate spaces form MidCity.
"This grand opening marks yet another exciting accomplishment for the Bank Independent family," Bank Independent Huntsville City President, DeMarco McClain said. " Since 2014, it has been our desire to be the bank of choice in Madison County and this location is additional confirmation of our commitment to serve this community.Huntsville is an amazing city experiencing generational growth and I'm proud that Bank Independent is growing with it."
Bank Independent recently opened a new Downtown Huntsville office at 225 Holmes and are scheduled to open in Hampton Cove and West Madison this summer and a South Huntsville office in early 2024.
About Bank Independent
Since 1947, Bank Independent has taken pride in serving the customers who count on us to be there for them when they need us most. With 30 traditional Sales Offices across North Alabama, an on-campus Deshler Tiger Branch, and the Digital Sales Office, we're committed to providing the best service, designing the most desired products, and creating an overall excellent experience for each and every customer. As a local community bank, we believe in building relationships that run deep and last. All our team members reside in our local communities and believe in giving back through volunteering. To become part of a bank that makes a positive difference in people's lives, visit us at bibank.com.