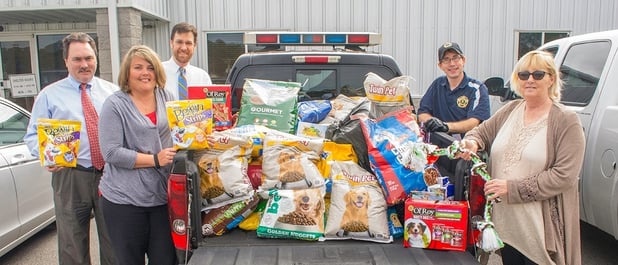 There's a good reason the Florence Lauderdale Animal Shelter has nearly 10,800 Facebook followers. Decatur Animal Services has almost reached the 10,000 mark, and over 17,000 Friends of Athens Limestone Animal Shelter follow the organization.
We (well, most of us) love animals. We especially love rescue animals. And we really, really love when rescue animals are rescued.
Social media has enabled shelters and animal advocates to showcase the sweet faces of animals that need happy homes, share the stories of those who welcome fostered and sheltered animals into their families and help to find the owners of lost pets. They also use this platform to raise awareness and funds for animals with special (and usually costly) medical needs.
The shelters' struggle
What we don't see enough of on those pages is what it really takes to enable those shelters to do what they do, everyday. They are mostly understaffed and underfunded, yet they do everything they can to provide care and find homes for the animals which are continually dropped at their doors.
Most shelters must rely heavily upon community donations and support from volunteer groups and rescue organizations to assist them with supplies and services and to help find homes for our furry friends.
Last year I shared that I have five dogs. Sadly, we lost one of our senior pups last year, so we're down to four, but they are all rescues. My mother-in-law Debby is still fostering, healing and transporting dogs at an incredible pace. At any given time her backyard, living room and/or garage will be full of litters of puppies, pets with disabilities, or animals that are on their way out-of-state for adoption.
Our shelters are grateful for fosters like Debby, for the folks who make shelter pets part of the family, and for the thousands of big-hearted caring animal advocates in our community who contribute in so many ways to the foster networks, rescue organizations and shelters.
But no matter how hard our shelters and volunteers work, there's still much more to be done.
Why Shelter Share?

Shelter Share was a natural fit for Bank Independent's share drives, which are designed to make it easier for folks in our communities to donate items to the causes that are dear to them and help their neighbors.
With 27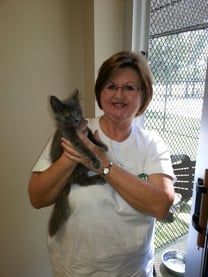 locations across seven counties to serve as convenient drop-off points, we looked for community opportunities and local partner organizations that could benefit from this framework, and quickly saw a need within our local shelters.
For several years Bank Independent employees have volunteered their time at local animal shelters through our Helping Hands volunteer program. They spend up to eight hours a day cleaning and organizing the shelter facilities and walking, bathing and loving the animals.
Inevitably, these volunteers come back and share their new first-hand knowledge of the continuing needs of animal shelters, and how the shelters rely upon volunteers and community donations to continue their work.
Our Shelter Share drive was a direct result of that feedback. We are now in our fourth year of collecting pet food and supplies for local shelters, and this year we hope to add exponentially to the $21,000 impact our community has made since 2014 by donating to the drive.
How you can help
Could you help us reach our goal in 2017, and support the shelters in Lauderdale, Colbert, Limestone and Morgan counties? Our shelters need all kinds of things, including:
Pet food (puppy, dog, kitten, cat, name brand or generic--it will ALL be used!)
Cleaning supplies, like paper towels and bleach
Baby wipes
Nursing bottles
Kitty litter
First aid items, like triple antibiotic ointment
We also accept monetary donations at all Bank Independent branches, or through our PayPal donation site; these donations are split among the five shelters benefitting from the drive. Because animals from Franklin and Lawrence counties are being assisted by shelters in the Shoals and Hartselle, donations made in our Franklin and Lawrence branches will go to those shelters...in other words, they will follow the animals.
Thank you for your support of the animals! If you'd like to share your shelter pet story with the community, please visit our Facebook page and post your pet's photo!