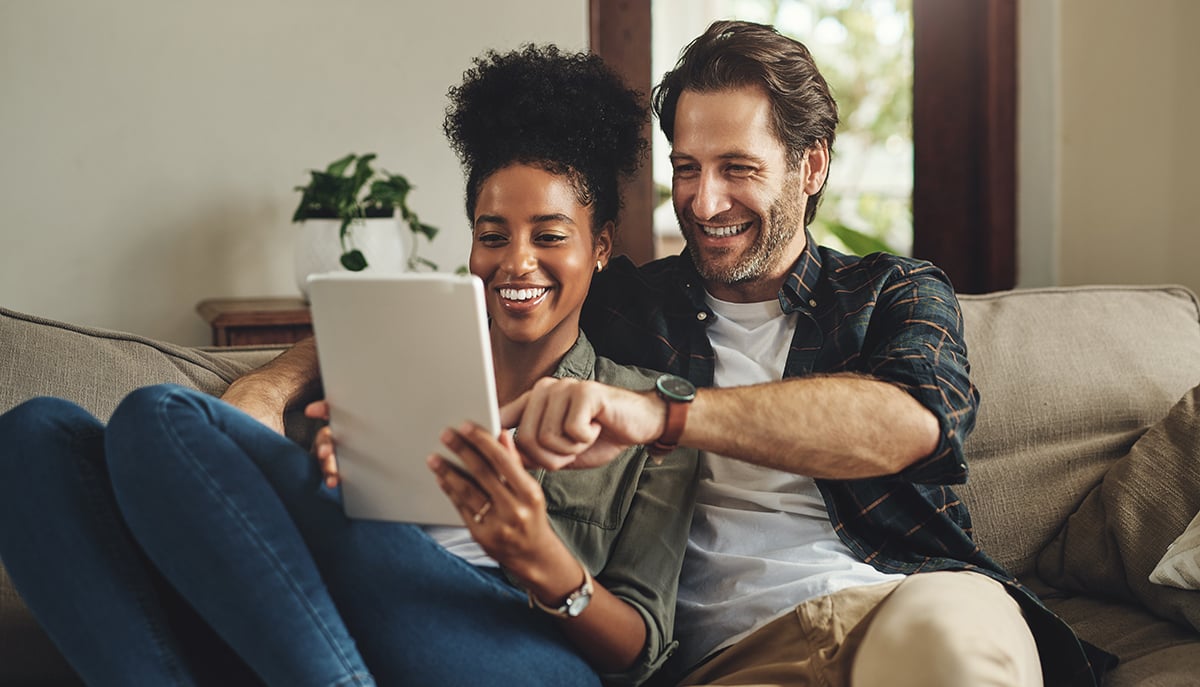 We are a full-service community bank that offers a variety of financial products and services to our customers. We offer options with our checking, savings accounts, and a Smart Swipe program to help you put your money back for a rainy day.
Checking Accounts
Premier Checking: We love to see our customers get the most out of their relationship with Bank Independent. That's why we offer the Premier Checking account with robust features that provide the most generous benefits for our customers. Enjoy automatic enrollment in our Overdraft Fee Forgiveness†† program, up to three foreign ATM fee refunds each month, and optional paper statements, all at no additional cost. To waive your $12 monthly service charge, maintain a combined deposit/loan balance of $25,000 or more.

Essential Checking

: This account offers three versions: Essential, Essential Senior, and Essential Student.


a.

Essential

: Essentially everything you need in one worry-free checking account. Essential checking has you covered, with three simple ways to avoid paying a $7 monthly service charge.
b. Essential Senior: There are a lot of things in life you may have outgrown because of your age. An Essential Senior Checking account shouldn't be one of them. Sync Mobile and online convenience paired with two free boxes of standard checks each year, and complimentary, optional paper statements allow you to bank the way you want. Created with our customers at least 62 years young in mind, Essential Senior Checking gives you all the perks you've earned and more.
c. Essential Student: Designed specifically for customers between the ages of 15 and 25, Essential Student Checking is loaded with convenient features like free Sync Mobile and Online banking, Mobile Deposit, a secure Bank Independent Debit card, and digital wallet options which allow you to make purchases right from your phone. Use your debit card to withdraw cash at any of our Bank Independent ATMs for fee-free transactions. When a Bank Independent ATM is not convenient, your Essential Student Checking account allows for up to three (3) foreign ATM fee refunds a month. As you learn about responsible money management, enjoy the added protection of a $5 safety net in case you spend a few dollars more than you should.
3. Basic Checking: Prefer paperless banking? Ditch the checks and get what you need service-charge-free. From debit cards and digital wallets for spending to eStatements and Mobile Banking for account management, Basic Checking has you covered.
4. Value Account: Want to opt out of the Overdraft Protection Program and avoid overdraft charges? Enjoy debit card and digital wallet purchases and Sync Mobile Banking for account management, Value Checking has you covered with only a $25 opening balance and a $5 monthly service charge.
A simple savings account is a great way to tuck away money for a rainy day or save toward a goal while earning a little interest on the side. Maintain a minimum balance of $100 and you won't be charged a $6 quarterly service fee. Just remember that the number of withdrawals you can make from a savings account is limited to three per quarter without having to pay a service fee.
Savings Accounts
1. Essential Student Savings: Prepare for the future by growing your savings. Essential Student Savings is designed for students between the ages of 15-25 to encourage healthy saving habits and money management skills. Different from a checking account that provides immediate access to funds, a savings account allows your money to accumulate separately to meet long-term goals. For added convenience, Essential Student Savings comes with free Sync Mobile and Online banking, and Mobile Deposit. Students aged 15 and older with a valid government ID may open an Essential Student Savings without a parent or guardian. Start earning interest on your savings and enjoy no service fees until you turn 26!
2. Premier Money Market: If you need a little more access to your savings (up to six withdrawals per month without incurring a fee) check out our Premier Money Market account. A money market earns a little higher rate of interest than a regular savings account, plus it's FDIC-insured up to $250,000 (meaning you won't lose up to that amount of money in your account due to a volatile stock market) so it's a great option for larger deposits. However, with Bank Independent's Premier Money Market, you don't have to have a big balance to start saving.
3. Certificates of Deposit (CDs): When looking for an interest-bearing account, a certificate of deposit (CD) may offer the perfect place to grow funds you don't need to be readily available. Unlike savings and money market accounts, CDs are held for a fixed term (from a few months to several years). They usually earn a fixed rate of interest based on that term (some CDs may offer other rate options, like a one-time rate increase). The interest rate on CDs is usually higher than the rates on savings accounts and money markets.
4. Individual Retirement Account: Individual retirement accounts, or IRAs, not only help you save and grow your money for retirement but also offer great tax benefits. Bank Independent offers several types of IRAs, including fixed and variable rates and Traditional and Roth IRA options
Smart Swipe: Simple, Everyday Savings
Smart Swipe is an automated savings program for simple, everyday savings. Each time you use your Bank Independent debit card, we round up change from your purchases to the next dollar and deposit that into another Bank Independent account of your choosing.
In conclusion, at Bank Independent, we offer a wide range of financial products and services to meet your needs. Whether you are looking for a checking account with robust features or a simple savings account to tuck away money for a rainy day, we have got you covered.
We pride ourselves on our commitment to providing exceptional customer service and building long-lasting relationships with our customers. Our friendly staff is always ready to assist you in choosing the right product that fits your financial goals and budget. Come visit us today at one of our convenient locations and let us help you achieve your financial dreams!