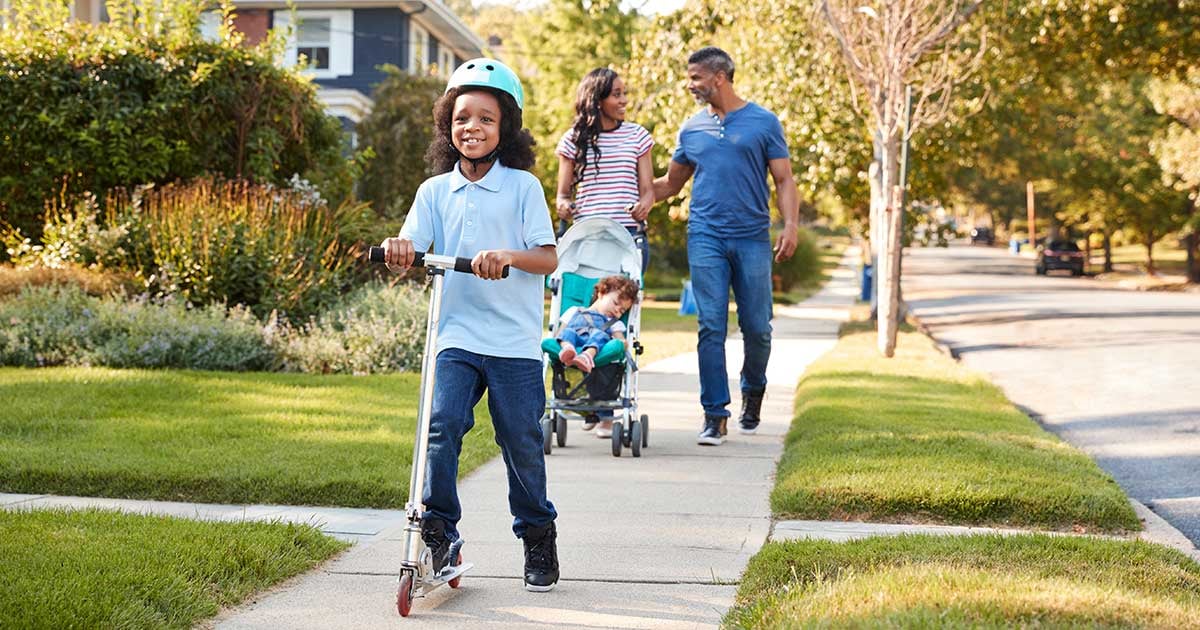 Are you curious about local community banks in Alabama and what they can offer you? For many, turning to a local community bank, like Bank Independent, instead of a large national institution is more than just a savvy banking decision, it's an opportunity to make an impact in your own community.
At its heart, local community banking revolves around building relationships. Community banks are part of the fabric of each individual locality, and they're geared toward helping the people and businesses that call that region home. These usually, locally-owned institutions often provide more personalized services than their larger counterparts, which can mean better value for customers.
What Is a Local Community Bank?
First, let's define what a local community bank is. Community banks are local, independent banks that operate in the communities they serve. They focus on providing individualized customer service by investing in their local communities and making a positive difference around them.
When you bank with a community bank, you know that your deposits and loans will be reinvested back into your community. Local businesses thrive when small business loans from the bank are available, as does the economic development of the area in general. In many cases, these banks serve underbanked communities, providing access to banking services for those who may not have access otherwise.
This localized approach also means that decisions about loans and investments are made locally by people who understand and live in the same communities they serve. That means they are far more invested (literally) and responsive to their customers than large national banks because they rely on repeat customers and building relationships.
At a community bank, like Bank Independent, you'll get personalized attention with more human interaction than you would with online or national banking options, with more flexibility regarding loan terms and conditions and rate negotiations.
Who is Bank Independent?
Bank Independent is a perfect example of what a local community bank should look like. Founded in Leighton, Alabama in 1947, Bank Independent has 30 traditional sales offices across our seven-county footprint and a digital sales office serving customers across the country. We strive to be the bank of choice in the communities we serve and exist to make a positive difference in people's lives.
Today, Bank Independent employs over 600 team members who are deeply involved in the local communities served by the bank. Our team members, leadership, and shareholders honor the firm foundation established by the bank's founding fathers in 1947. Bank Independent will always remain rooted in tradition even as we focus on a future of growth and prosperity.
Below is a list of the current ratings that Bank Independent has been awarded:
"Forbes list of Best-In-State Banks" Forbes and Statista identified Best-In-State Banks 2020-2022 based on an independent survey of approximately 26,000 US consumers who were asked to rate banks at which they have or previously have had checking accounts.
"Superior" by BauerFinancial. This five-star rating is the highest awarded to banks by BauerFinancial, which places Bank Independent on BauerFinancial's "Recommended Report." Bank Independent has earned this designation for 132 consecutive quarters since the third quarter of 1989.
"Blue Ribbon" by Veribanc. Veribanc's Blue Ribbon Bank Commendation of Excellence formally recognizes banks that have met exceptionally high standards and have demonstrated exceptional attention to safety, soundness, and financial strength. Bank Independent has achieved this designation 62 consecutive quarters since the third quarter of 2007.
Benefits of Banking with a Local Community Bank
Banking with a local community bank offers its own set of advantages that you won't find at larger, national organizations. A community bank is more likely to be invested in its customers' success. That means more personalized service, more tailored advice and products, and quicker turnaround on matters such as loan applications.
Additionally, community banks may offer a better selection of personal banking products and services than large banks. You can get everything from personal checking and savings accounts to IRAs and CDs, plus specialized financial advice for entrepreneurs or smaller businesses. Most local community banks offer mortgage services that can be a one-stop shop for homeowners or home buyers.
Beyond the financial benefits that come with banking with a community bank, you'll also appreciate knowing your money is impacting your local economy. Most community banks are owned by local investors who understand the area and want to see it thrive!
Local Community Banks and Loan Services
Maybe you need a loan for a major project or your small business, and regional banks aren't getting back to you, that's when it's time to look at a local community bank like Bank Independent. As a community bank, Bank Independent has a lot to offer when it comes to lending, especially if you have specialized needs.
Local Loan Options
Community banks typically offer more loan services than big banks. Maybe you need a specific type of loan or one with longer terms, community banks can help get the right loan for you, even if it's not something that larger, regional banking options cover.
Relationship Banking
The other important thing about local community banks is that they understand their local communities and customers, it's all about relationship banking. With larger, regional banks, your banker might be different every couple of years, but with community banking, you know who to talk to when it comes to getting the right loan and financial advice.
So, whether it's taking out an SBA loan or seeking out competitive interest rates on loans, talking with your local community bank is worth considering. Community banks may even have access to government grants, which could be the solution your business was looking for!
Quality Customer Service in Local Community Banks
Something you might not know about community banks, like Bank Independent, is that they often offer exceptional customer service.
Relationship-Based Banking
Unlike big-name national banks, where you're just another number on the lengthy list of customers, in many cases, at a community bank, you can build a relationship with your banker who knows you by name. This kind of relationship offers a more personalized banking experience and better customer service.
Local Community Support
Another great benefit of banking with a local community bank is that your deposits help to support the local economy. Many times, when you put your money into a large financial institution, the money gets routed to other states and other parts of the country but when you deposit it at a community bank like Bank Independent, it helps that same local community to grow and thrive.
Bank Independent is known for offering superior quality customer service because:
They offer relationship-based banking.
You always know who you are talking to.
Your deposits support the local economy.
You get personalized attention tailored to meet your individual needs; and
You can easily access decision-makers when needed or ask questions about products or services offered by the bank.
Local Impact of Banking with a Community Bank
When you choose to bank with a local community bank, you're not just banking for yourself, you're also helping the local economy. That's because your deposits are reinvested in your community, not sent off to some far-off institution, as bigger banks do. This means that money stays in your own neighborhood, and benefits everyone.
Local community banks typically have:
More competitive loan types and requirements.
Greater flexibility when it comes to setting up customized accounts.
Ability to provide more support services and assistance when needed.
Faster turnaround times on loan requests than a big bank.
Community-oriented customer service with a personal touch.
Competitive interest rates for both borrowing and savings.
All these advantages together help support the local economy when you use a community bank. In addition to getting great customer service and better interest rates, you know that your money is going toward something truly positive for the community!
Local community banks like Bank Independent can offer everything from competitive interest rates on loans and savings accounts to more personalized service, more convenient locations, and more support for local businesses and communities.
The advantages of banking with Bank Independent go beyond just money, community banks can offer a service that is hard to find in larger banks, and they can build strong relationships with their customers that can last for years. From personalized service and competitive rates to supporting local businesses, there are plenty of good reasons to choose a local community bank over a large, national bank.