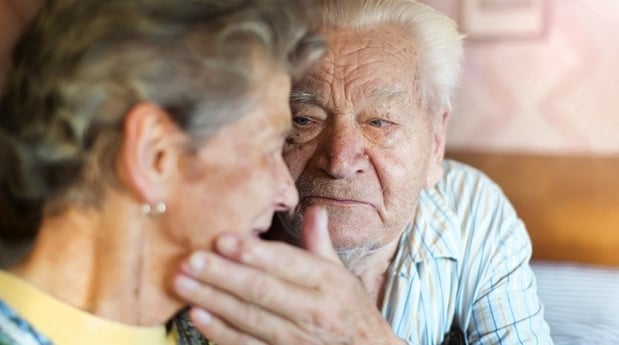 In observance of World Elder Abuse [prevention] Day on June 15, I'd like to take this opportunity to wring my hands in frustration that there actually has to be an observed day for this horrible, terrible thing.
But unfortunately, there's a legitimate and urgent need for attention to these types of crimes, which are growing every year as our population ages (today 57 million Americans--almost 18 percent of our population--are 62 or older). Although legislation has been in place since 1965 and government organizations like the National Center on Elder Abuse (NCEA) exist to protect seniors, our parents and grandparents are falling victim to physical, psychological and financial abuse.
Luckily, the NCEA, state agencies like Alabama's Department of Senior Services, local organizations like the Area Agencies on Aging, and other entities are providing more and more guidance and resources to help our elderly population and their loved ones prevent, recognize and report abuse, and we all need to pay attention to what they have to offer.
Focus on financial abuse
One of these entities, the Consumer Financial Protection Bureau (CFPB), recently reported that households headed by a consumer age 65 or older hold an average of $650,000 in financial assets, making them an extremely tantalizing target for crooks. (FYI--The CFPB offers a wonderful MoneySmart program for older adults to help prevent financial exploitation, and I highly recommend their comprehensive workbook).
Even though most of these resources are held in banks, criminals are finding innovative ways to gain access to these funds--most often by tricking the elderly person into giving them money directly. According to the National Council on Aging (NCOA), the top financial scams perpetrated against seniors include:
Obituary creeping--the bad guy will contact the spouse of a recently deceased senior claiming the deceased owed a debt
Fake accident ploy--a con artist will pose as a friend calling on behalf of a loved one who has "been in an accident" and needs emergency funds
Email/phishing scams--the senior receives a legitimate-looking email asking them to update or verify personal financial information, inadvertently provding crooks with the tools they need to access accounts and other assets
The grandparent scam (perhaps the most despicable of them all)--a scammer with a young voice will ask something like, "Hi Grandma! Do you know who this is?" Once armed with the name of the senior's loved one, the fake grandchild will ask for money to be sent via MoneyGram or another route, then ask "Grandma" not to talk about this as to not get him/her "in trouble with the parents."
A MetLife study found that the annual loss by elder victims of financial abuse is $2.6 billion. Worse, they believe that number is under-reported. And, even worse than that, some of the fraud against seniors is carried out not by strangers, but by those they love and trust, such as neighbors, caregivers and even family members.
What you--and your bank--can do
There are so many ways to prevent your loved ones from financial abuse, and awareness of the issue is certainly a great first step. To get started, visit the websites of the NCEA, NCOA, CFPB, your state entities and local agencies on aging, and share the many, many tips you'll find there with the senior adults in your life.
Earlier I said that a majority of senior funds are held in banks, which puts us--the bankers--in a perfect position to help seniors and their families prevent, recognize and report suspected financial exploitation. In addition to providing recommendations to protect your identity and information and offering all customers 24/7 fraud protection, our team members are well-trained to recognize "red flags" and report suspicious activity that may constitute elder financial abuse.
Let's start now!
It's going to take all of us--families, friends, government, and even banks--to turn the tide of this trend of abuse against our precious senior citizens, and we have to be vigilant. We can't let these crooks take advantage of our grandmas or grandpas, moms or dads, or neighbors and friends. Let's work together to create a world that doesn't need a "World Elder Abuse Day!"
Suspected elder abuse of any kind should be reported immediately to your local police department or the county or state Adult Protective Services department.