"Why do you need to see my ID?"
One of Bank Independent's primary goals is to protect your funds and financial information to the best of our ability. This often means asking for an acceptable form of photo identification.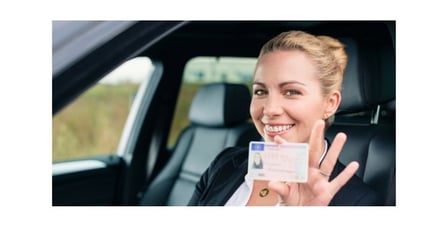 Here are the top four reasons why a bank teller may ask for your ID:
We're following the law
More specifically, the Customer Identification Program
We're trying to prevent fraud & identity theft
We hire new bank tellers often
We're following the law.
After the attacks on September 11, 2001, President George W. Bush signed into law the "Uniting and Strengthening America by Providing Appropriate Tools Required to Intercept and Obstruct Terrorism Act", more commonly known as the USA PATRIOT Act. This act requires banks and other businesses to verify the identity of customers in an effort to prevent terrorist financing, identify theft, money laundering, and other forms of financial fraud.
More specifically, we're following the Customer Identification Program (CIP).
A requirement mandated by the Patriot Act, this program specifically states that banks must obtain, verify, and maintain current information on our customers, including name, date of birth, physical street address, and some form of a government-issued identification number (like a Social Security number). This is one of the reasons why we ask for ID on a continuous basis: to make sure that the information we have in our system is up-to-date.
We're trying to prevent fraud and identity theft.
Bank Independent takes the safety and security of our customers' funds very seriously. To protect our customers and ensure that their funds are safe, we may occasionally ask for identification to verify the identity of the person we are assisting. This may be frustrating for some customers who have been with Bank Independent for a long time, but it is done with their best interests in mind. We want to make sure that our customers' funds are always safe and secure.
We hire new tellers often.
At Bank Independent, many of our employees start their careers as tellers and grow into other positions, which is great for everyone involved! This does result in turnover in the branches, though, so we're welcoming and training new tellers pretty regularly. We train each of our new tellers to get to know their customers and to follow the guidelines explained above. This includes asking for ID and ensuring the identification of our customers. If you are in one of our branches and a new teller asks for your ID, please understand that they are simply trying to get to know you. A handshake and an introduction would be a great way to start!
We ask for ID from our customers when they use debit or credit cards as a safety precaution. We understand that it can sometimes be an inconvenience, but our top priority is ensuring the safety of our customers and their information.
Thank you for choosing Bank Independent!