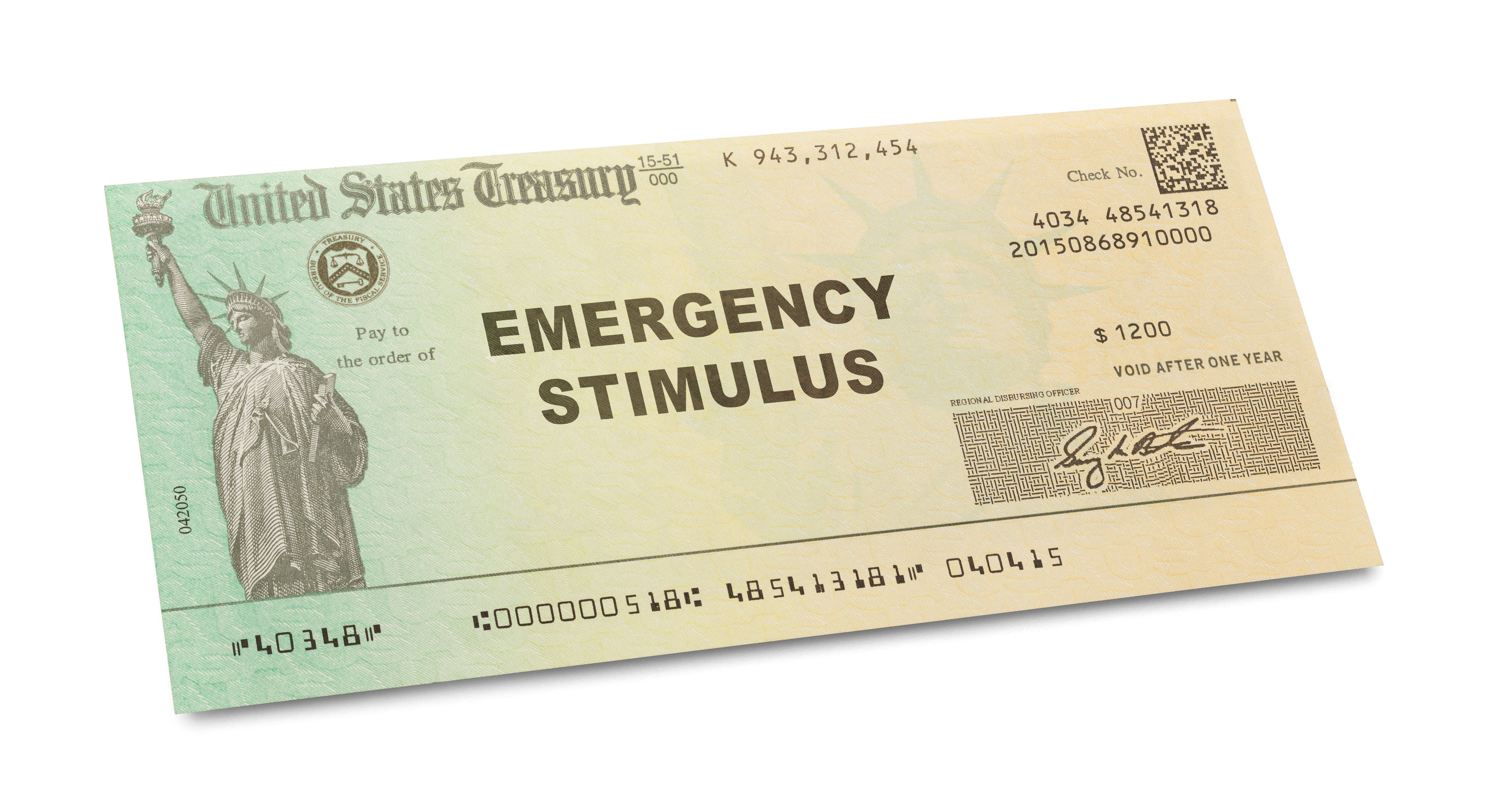 The US government passed a $2 trillion bill designed to provide immediate relief to Americans due to the Coronavirus impact on the economy. Among many provisions, the bill allocates money directly to individuals through a stimulus payment.
Who is eligible for stimulus payments?
Stimulus payments will be a one-time payment made directly to adults based upon their 2019 adjusted gross income. This amount can be found on Line 8b of the 2019 1040 federal tax return. Most adults will receive a payment in the amount of $1,200. A married couple will receive $2,400. The household will receive an additional $500 for every qualifying dependent aged 16 or under.
All qualified recipients must hold a valid Social Security number to be eligible for payments. The threshold to receive the full amount for single adults is an adjusted gross income of $75,000 or less. Married couples with no children, earning $150,000 or less, will receive a total of $2,400. And taxpayers, filing as head of household, who earned $112,500 will receive the full amount. Unemployed Americans, Veterans and citizens living abroad meeting these conditions are eligible for stimulus payments.
Stimulus payments will decrease for incomes above those previously listed. Individuals become ineligible once their income surpasses $99,000 for single adults, $198,000 for a married couple without children and at $218,000 for families with two children.
Individuals cannot receive a payment if someone else claims them as a dependent. This is true even if the individual is considered an adult. College students under the age of 24 are typically considered tax dependents if at least half of their expenses is paid for by a parent.
How will payments be received?
Stimulus payments will be processed through the Internal Revenue Service (IRS). If you have filed your taxes electronically, the IRS already has your bank account information. You can expect to have your payment direct deposited to your account within the next few weeks. As of Friday, March 27, 2020, Treasury Secretary Steven Mnuchin announced that most people will get their payments within three weeks.
The government will send a physical check if you have filed a paper copy of your taxes or have since closed the bank account used to receive previous tax refunds. It is important that your correct mailing address is on file. You should submit a change of address form if you have moved since you last filed your taxes. A change of address form can be submitted with the US Postal Service or online at www.usps.com.
The IRS has extended the deadline to file your 2019 returns until July 15, 2020. In lieu of 2019 returns, the IRS can base eligibility upon your 2018 tax returns. If you have not filed your 2018 tax return, you should do so as soon as possible. The IRS has established a webpage to answer questions specific to the Coronavirus stimulus package at https://www.irs.gov/coronavirus.
How will I know when I've received the stimulus money?
Americans will receive a note by mail to the current mailing address listed with the US Postal Service. The note will inform the recipient where the payment was sent and in what form, direct deposit or physical check. Look for the letter to arrive within a few weeks after payment was distributed. If you have not received your payment by direct deposit or by check, the IRS will provide contact information within the note.
Routing checks to your Bank Independent account.
If you filed your taxes electronically and used your Bank Independent account for direct deposit, you can monitor your account for your stimulus payment deposit online or on your Sync mobile app. You can securely enroll in Online Banking in just minutes with your Bank Independent account number and up-to-date contact information. Or, you can download the Sync mobile app at the App Store or on Google Play.
Don't already have an account? Bank Independent makes opening a new account easy. You can open an account online, or with the help of our team members at your closest sales office. Due to COVID-19, we are limiting face-to-face interaction in our lobbies, but will be happy to assist you at our Drive-Thru.
Avoid Scams and Fraud connected to COVID-19 and the Stimulus Package