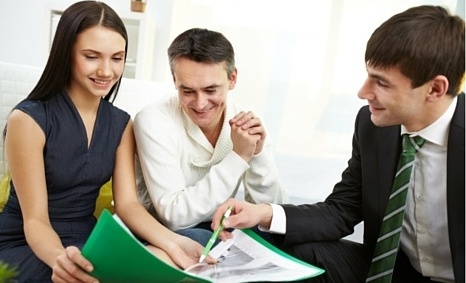 Annual physical exams. Annual performance reviews. Annual closet clean-out. Lots of us perform "routine maintenance" on an annual basis just to review what's changed over the past year and to make sure we're up-to-date. Or we want to make sure we have everything we need and evaluate what we need to do differently going forward. But have you ever thought about doing an annual checkup on your mortgage?
If you're sighing heavily and thinking about points, PMI and property taxes, oh my...take a deep breath and relax. A mortgage checkup is painless, and like your annual physical, it's a really good idea.
A good mortgage originator can help you through the process, and a GREAT mortgage originator will help you decide what action--if any--is best for you based on your unique situation. An EXCEPTIONAL mortgage originator will do all of this at no cost, with no obligation. (Check out our blog post about finding the right originator here)
Here are some of the things you and your originator should review:
Your current interest rate and term
Rates have been historically low for several years now, and a lot of homeowners have taken advantage of that and refinanced their mortgage for a lower rate and perhaps even a shorter term. However, every situation is unique, and sometimes refinancing doesn't make sense. There are myths and "rules of thumb" out there dictating that you shouldn't refinance unless you lower your interest rate by half or three-quarters of a point, but these days that may not be the case. It's worth your time to determine if it would be worthwhile to refinance to a shorter term and pay off your mortgage earlier, or refinance at a lower rate to lower your monthly payment.
Your current financial situation
No matter how long you've had your current mortgage, your financial situation has probably changed--even slightly--within that time. You may now be able to afford a higher payment (and pay off your loan earlier) or perhaps you need to lower your monthly obligation. Maybe your credit score has improved during this time, and you qualify for a better deal. Debt consolidation may also be a consideration. Your mortgage originator can take a holistic look at your entire financial situation and help you determine if refinancing is best for you.
Your future plans and goals
Are you planning to move to a larger home or downsize within the next year? Are you considering home improvements? Is your goal to pay off your mortgage before retirement? All of these factors will impact your mortgage decisions.
A mortgage checkup wouldn't necessarily require a mortgage application or credit inquiry unless your conversation with your mortgage originator leads you down the path of prequalification, so don't worry about your checkup impacting your credit report. However, your current credit score and a copy of your credit report will be helpful to your originator as you discuss your mortgage options. You're entitled to one free credit report annually from each of the big three credit bureaus; to access the report, visit www.annualcreditreport.com (note: your credit score is not included in the report, but is available for an additional fee). These days, credit card companies and free credit sites like Credit Karma (and, most recently, WalletHub) provide your credit score at no cost to you, so chances are you have a fairly good idea of your current score. You'll also want to bring information about your current mortgage, including your rate, term, balance and the year you originated the mortgage.
Bank Independent's Mortgage Lending team would be happy to talk to you about your mortgage options, so if you'd like to schedule a meeting with one of our originators, just click the link below!