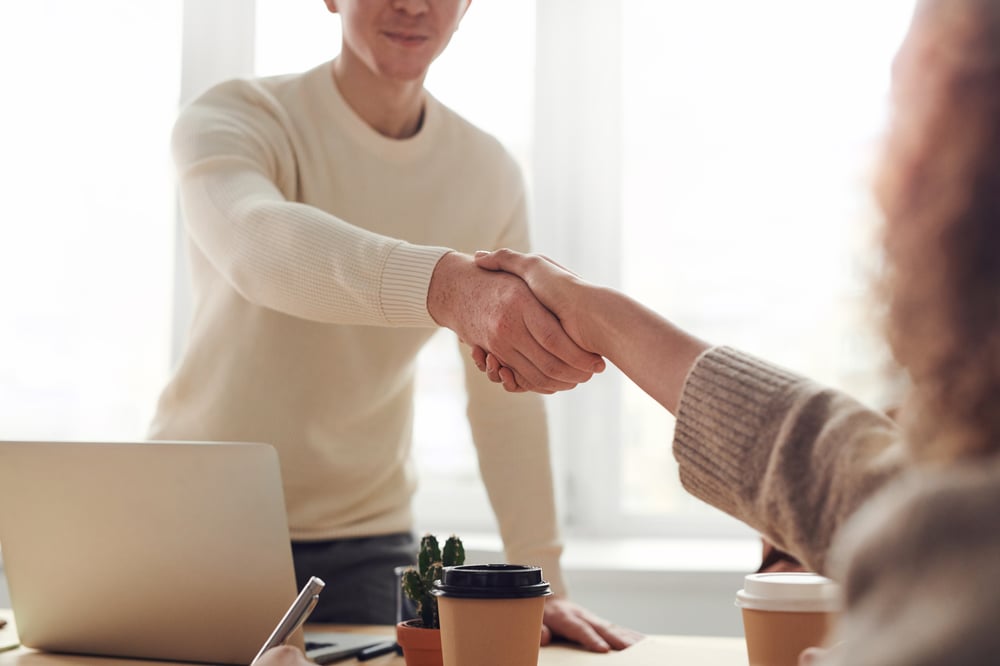 Interviews are an inevitable part of the job-hunting process if you're fortunate enough to make it to this phase. Preparing for your first formal interview, whether it's for your first job ever or a specialized job after you earn your degree, can be nerve-wracking. You want to make a good impression and display complete confidence, not only in yourself, but also in what you have to offer.
With this blog, I'd like to pass along a few tips that helped me to prepare for the interview process with a boost of confidence. If you follow this advice, it can help prepare you to present your best representation of yourself confidently to future employers. Always remember that perfection is not the goal, and that being yourself while staying true to your personal values is to your benefit.
Dress Code
As simple as it sounds, how you dress is the first impression that potential employers perceive when you walk into an interview. Although you do not have to be extremely formal or over the top, consider the dress code that the business requires and follow that through its entirety. Wear something close to what you would be wearing daily for that company and then take it up a notch. Our Decode the Dress Code article provides great tips on how to dress to feel up to code at your first interview. A great piece of advice is to plan your outfit the day before. You wouldn't want to be scrambling for something to wear the day of, which could cause you to be late or feel uncomfortable.
Timeliness
Punctuality makes a big impact. Consider getting to the location 20 minutes earlier, where you can have time to make any last preparations and gain your composure. I suggest checking into your interview at least ten minutes early to give you time to settle and for the person interviewing you to know that you appreciate their time. Walking into an interview late or exactly on time could suggest that you do not have sufficient time management or other negative characteristics to the employer. Being in a rush when arriving to your interview could lead to nervousness and increased stress, both of which can deter you from being chosen for the position.
Research and Prepare
If you have ever had to prepare for a big test, you know that research is important. Be sure to do your research on the company, as well as the role for which you are interviewing. Understand the details of the job description and be able to explain it well. You might be surprised to hear that as one of your interview questions. Research other possible interview questions (there are plenty of resources on the internet). Grab a friend and practice what your responses might be. Just like preparing for a test, get plenty of rest, so that you feel your best mentally and physically.
Ask Questions
You want to know as much about the company as they want to know about you. Ask questions about the company's work culture, values, and expectations. Know that you are choosing your future workplace, where you will spend a significant amount of your time. So, ask plenty of questions that you feel are necessary in making your decision. Don't forget to ask about time off and other benefits, such as life insurance, education, and volunteer opportunities. The answers might help you narrow down your decision if you have multiple job offers on the table.
Be Yourself
Authenticity is a quality important to employers, and it is to your benefit. It can seem very intimidating coming into the interview, and you may be so focused on impressing the interviewers that you are not being true to who you are. Try to display confidence, even if you are nervous on the inside. When you introduce yourself, a firm handshake and eye contact are best practices. Nonverbal communication is just as important as verbal communication (have good posture, try not to fidget, and stay focused). Your interviewer is just as aware of the things you are not saying. Remember, confidence, capability, and authenticity make a good impression.
In a good interview, the selection process is mutual. Right now, many young professionals and first-time job seekers have the advantage when looking for job placement. My advice is to find a job that you are going to enjoy with the company you respect. There is a lot more to a position than just money and job title. Most people want a job that is satisfying and at the end of the day, they have done a good day's work.
One of the best pieces of advice I have ever received was from my grandfather. He said if you love what you do, you'll never work a day in your life. Good luck finding what you love to do.
Search Careers & Connect with Bank Independent
At Bank Independent, we pride ourselves on staying true to our values and maintaining a great work culture. We post career positions and answer community questions about career opportunities. Ask us about internship opportunities or visit www.bibank.com/careers.