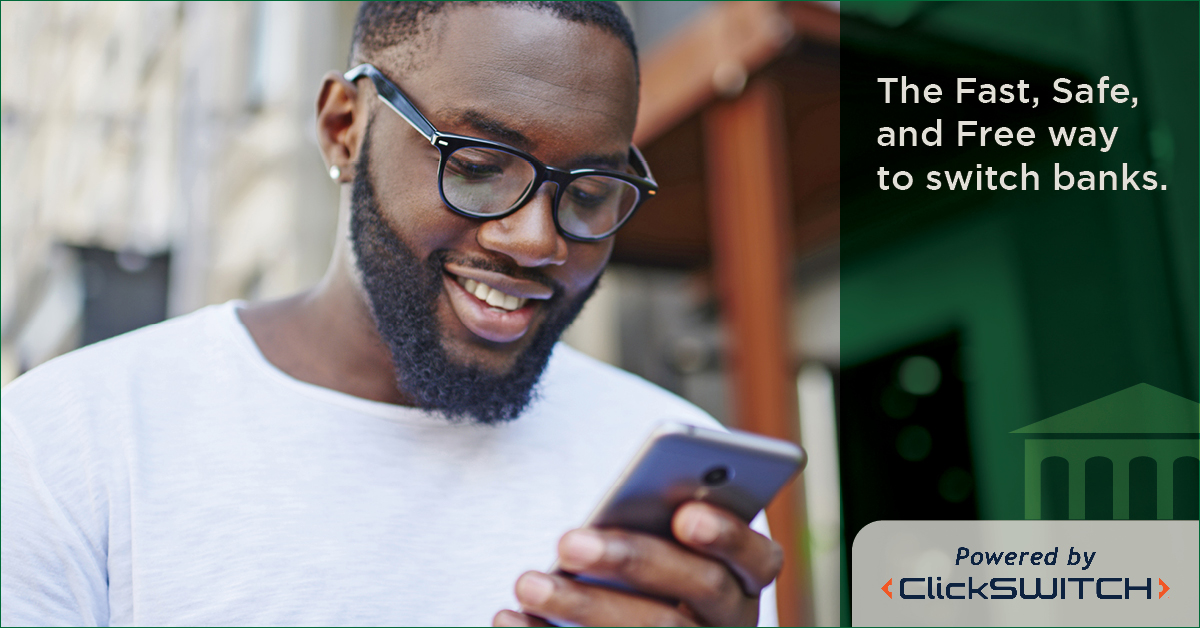 Are you considering moving your money to a different financial institution? There may be many reasons why. Perhaps you just took a new job that will require you to move across the country. Maybe your current bank is closing the location nearest you or merging with another, leading you to rethink your banking relationship altogether. Or, it could be something as simple as wanting more online and mobile access not offered by your current bank. Whether for a career move or a search for more satisfactory levels of service, switching banks comes with a multitude of factors to consider if you want a smooth transition.
When you move your finances to a different institution, it quickly becomes evident that more must be done than a simple transfer of your funds. You will need to make arrangements to change your direct deposit information, update your debit card information for recurring payments, cancel any services you do not wish to carry over, along with several other things. After all, you would not want to be late on a payment simply because you forgot to update the payment method. Taking care of these details could take anywhere from a couple of days to several weeks, depending on how easy it is to get in touch with each individual company. Pretty soon, the idea of switching banks can seem like a big hassle; however, it doesn't have to be.
Consider making the switch easier with ClickSwitch.
What is ClickSwitch?
ClickSwitch is a service that helps automate the process of switching banks. Best of all, Bank Independent offers ClickSwitch for free to help make switching to us a breeze! We understand switching banks can be time-consuming. How much time to you have to devote to updating all of your payment and deposit information? With our busy schedules, it can be easy to miss important details. That's where ClickSwitch comes in handy to take some of the burden off of your shoulders by updating the information for you!
The question begs: how does this work?
The Process
Anyone who opens a new account with the bank will automatically receive an offer to take advantage of this amazing feature. An activation code is sent as part of the enrollment form that outlines the six simple steps needed to take advantage of ClickSwitch. The steps are as follows:
Follow the link included on your ClickSwitch enrollment form.
Enter the activation code provided on the form.
Enter the email address included in your Bank Independent account application and create your personal password.
Gather any payment or direct deposit information that you wish to switch over to Bank Independent.
Click "Create a Deposit" and begin adding the prompted information.
Click "Create a Switch" and begin adding the prompted automatic payment information.
Simply submit each switch, and ClickSwitch will take care of the rest.
Need Help?
If you need assistance finding and entering the correct payment or deposit information, any of our sales office personal bankers would be happy to assist you. Not sure what payments and deposits would require a switch? No worries! Included on your ClickSwitch enrollment form are two separate checklists. One has examples of automated payments, such as utilities, telephone, loan, mortgage, or insurance. Examples of direct deposits would be your payroll, investment income, and retirement deposits. Important things to include would also be streaming services and small monthly subscriptions that are pulled through your debit card. It's easy to forget these small payments, but ClickSwitch can help with those as well!
Banking Made Easy
Important life changes come with enough details. You shouldn't have to worry about the small things when it comes to switching banks. That's why here at Bank Independent, we focus on making managing your finances easier. We are pleased to offer ClickSwitch as a free tool to help you along the way. Let Bank Independent and ClickSwitch assist your banking transition so you can dedicate time to the things that matter.
If you are considering making the switch, take advantage of this valuable (and free!) service and get started. Visit your local Bank Independent sales office or give us a call at 256-386-5000 and ask about ClickSwitch. We are here to help you simplify your move with just a few short clicks.