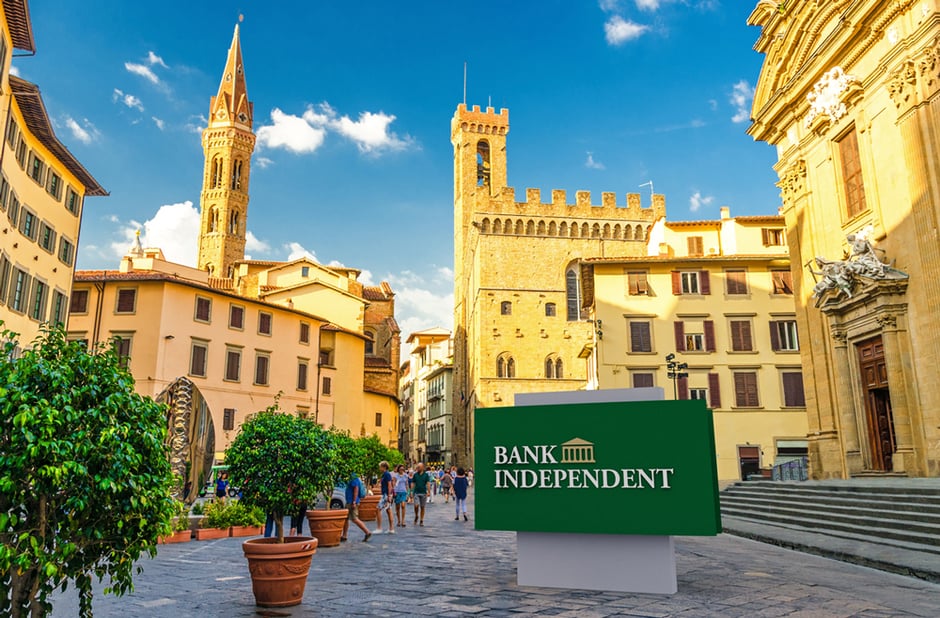 Vacations, emergency road trips, out of town holiday plans. These are experiences we each go through at some point in time. Your life isn't tied to one location, so why should your finances be? From Florence, Alabama, to Florence, Italy, our Digital Sales Office can take care of your banking needs.
Consider taking advantage of our Digital Sales Office. This online team provides the same great services found in our physical branch locations, which include opening an account, depositing a check, or making changes to your existing account. There is no longer a need to plan a trip to the bank in the middle of an already busy day—digital banking can be done on your time.
Real People Assisting You Through the Process
The Digital Sales Office is a real team that consists of a manager and relationship bankers that will help you with any banking questions or concerns you may have. With more than one communication avenue, a team member is readily available to assist whenever you need them.
While filling out your online application, you can send messages to the digital office directly through the application portal. Once our team has received the application, they will reach out through your preferred communication method: text, e-mail, or phone call. After the account is approved and opened, you can continue to connect with your contact point through text or e-mail, or you can conveniently reach out to Bank Independent's support team through Chat Conversations within the Sync Mobile app. There is a dependable person available throughout the entire process.
Created With Customer Convenience in Mind
We love interacting with our customers in person, but we know life gets busy sometimes. This is why Bank Independent created the Digital Sales Office. With access to a computer or mobile device, you are able to open new accounts, submit mobile deposits, and much more!
Our digital team functions during the business hours of 8:00 a.m. to 8:00 p.m. Monday through Saturday, allowing you to manage your finances from anywhere at virtually anytime. If deposits or accounts are submitted outside of business hours, our team will review them promptly the morning of the next business day.
The digital branch is built to function cooperatively with our physical sales offices. Just as you are not limited to conducting your banking business strictly with the physical branch at which you opened an account, neither are you restricted to only accessing an online account digitally. Any of our physical locations will be happy to help you with any issues you'd rather deal with in person. For example, many of our sales offices serve as debit card instant issue locations. You can conveniently pick up a debit card for a new account or replace a debit card that is damaged or even deactivated due to fraudulent activity.
Begin Your Relationship with Us
To begin taking advantage of our online banking features, visit bibank.com or select "add an account" from within the Sync Mobile app. Once there, you will see a blue icon that reads "Open An Account." By clicking the icon, you will be brought to our online application portal. Simply fill in the required information, submit the application, and a digital representative will reach out to you once the application has been reviewed. If more information is required, a member of the digital team may ask for verifying information, such as an image of your ID or proof of residency. This information can all be sent through our secure texting system or by way of a secure e-mail.
If your account is approved and opened, your account documents will be sent to the e-mail provided on the application. These documents will include all important account information, such as your account number and any account disclosures. Any requested debit cards will automatically be mailed to the address provided on the application within 5-7 business days of the account opening. If the debit card is needed sooner than the standard shipping time, you have the option of visiting your local instant issue sales office to have a debit card printed on the spot.
Digital Service and Digital Convenience in One Place
The final step to complete the online account process is downloading our Sync Mobile app. This is a convenient way to access your account balances in real-time. Our secure app allows you to request mobile deposit and bank-to-bank transfer capabilities. Our chat feature allows you to start a secure conversation with one of our customer service team members from within the app where you can ask questions and upload documents. The debit card management feature let's you set the rules for when, where, how and how much you use your debit card. Set preferences, travel notifications and even block and unblock your card from the app.
Our Digital Sales Office team members bring the convenience of banking with a real person directly to the convenience of your device. Just like our 29 traditional branches, the Digital team is available Monday through Saturday from 8:00 a.m. to 8:00 p.m. Should you have a question after hours, simply start your secure chat within the Sync Mobile app. Your message will be promptly responded to the morning of our next business day.
We're here to provide digital convenience. Welcome home, right where you are. Bank Independent.