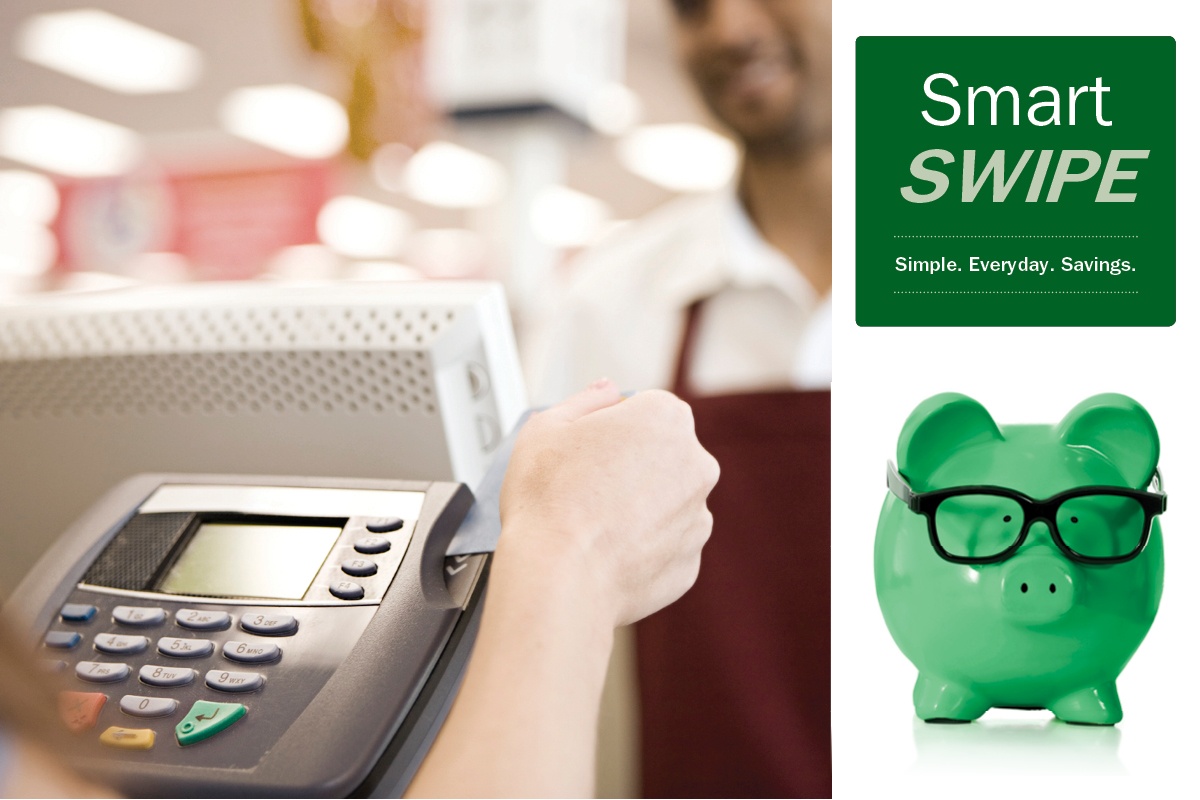 Spending less and saving more is a simple way to take control of your personal finances. However, studies show less than half of Americans regularly save at least 5% of their income and only 43% have an automatic savings plan outside of work. Saving for a big purchase, or college, or even retirement may seem overwhelming, but it's manageable when taken one small step at a time.
Start by building smart habits.
Creating and then sticking to a budget is a great first step to building smart habits. Think of a budget as creating financial guardrails. A budget not only defines the rules to spend your money, it also helps you understand how you actually spend your money when you veer too far off the path.
Make sure your budget includes both your "needs" and "wants." Your needs include the necessities of life like food, shelter and clothing. List out your expenditures for groceries, rent or house payment (don't forget to include utilities and water), and basic clothing allowance. Items like "dining out," entertainment, such as cable, internet and streaming services, and impulse clothing buys all fall under the categories of food, shelter and clothing, but they are definitely not considered the basics.
Most all other budget items (outside of medical, insurance, vehicle, fuel and maintenance) fall under "wants" and are usually the culprits to blame when a budget goes awry. Keeping a true and honest account of how you spend your money will reveal the obvious areas where you can cut back if you want your budget to go further.
Find smart tools to help you along.
Take advantage of available technology to keep on top of your finances. Bank Independent's Sync Mobile app is a free digital banking tool that provides secure access to your banking accounts. Stay up to date on balances and track transactions, set up spending limits and customize alerts to send right to your phone. Have a question about something? Contact a member of customer service by phone or directly from the secure chat feature found in the app.
A robust mobile app is a great way to be aware of how much you are spending, how often and how it impacts your overall balance. Transactions can add up quickly throughout the day. Stop off to fill up your gas tank on the way to work? Did you run out and grab a coffee at your favorite shop? Did you go out to lunch with your co-workers? Pick up your online grocery store order on the way home? These are all quick purchases that you probably didn't take the time to write down. An app will help you track those costs and help you stay accountable to your budget.
Establish a smarter way to save.
You've created a budget and you understand where you are spending money. You've downloaded your Sync app and you know immediately where, when and how frequently you spend your money. Now, let's find a smarter way to make your habits and tools work for you.
Bank Independent offers a simple savings program called Smart Swipe. Smart Swipe takes your everyday Bank Independent Debit Card purchases and rounds up the change to the next dollar. The difference is deposited into another BI account of your choosing. It's a small step to building your savings.
That fuel you purchased this morning for $28.15? Smart Swipe rounds the total up to $29 and moves $0.85 to your savings. Your coffee on the go costs $5.47. Round that to $6 and Smart Swipe transfers $0.53 to savings. That lunch for $12.35 increased your Smart Swipe savings by 65 cents. And at the end of the day, your $85.60 worth of groceries rounded up to $86 sending $0.40 into savings. Four purchases and your savings has grown by $2.43. It just goes to show a little change can add up to a lot of savings...quickly.
Start thinking big!
You've now created smarter habits, found a way to incorporate smart tools, and, you've established a smarter way to save. Where should you go from here? Try this calculator to find out how much you should, or could, be saving. When you get a better idea of the big picture, here are a few tips to help you on your savings journey.
Identify a goal. Saving money is easier when you can visualize the outcome. Whether you are saving for a special vacation, a sweet new ride, or just an emergency fund, a goal will keep you motivated.
Pay yourself first. If you wait to see what's left over, you are less likely to save. Determine in advance how much money you plan to deposit each month. If you receive a raise, increase the amount of money deposited into your savings account.
Take advantage of bank technology.

Consider automatic payroll deductions or automatic transfers from checking to savings. Arrange to have a specific amount transferred to your savings account each pay period. Keep track of your savings as it grows through the Bank Independent Sync Mobile app.
Find room for positive change. Do you need to eat out every day for lunch? Do you need that gourmet cup of coffee in the morning? By bringing your lunch to work a couple days a week, you can save hundreds of dollars a year.
Shop around -- Whether it be for credit cards, bank accounts, or mortgages, make sure you pick the right one for you. Compare checking accounts and savings accounts to help you identify the products and services to best suit your needs.
Start Small

- You don't have to start saving 20% of your income right away. Set aside small amounts you know you won't miss. Gradually increase the amount, until you find a level that is comfortable for you.

When you're ready to begin, it's easy to open a new checking and savings account either in one of our 29 convenient locations or online with our Digital Sales Office. And don't forget to enroll in Smart Swipe! Smart savings starts here.